Pure Nutrition.me launches its first store in Delhi
By Retail4Growth Team | August 21, 2019
To augment its retail presence, the online nutraceutical brand enters Delhi with the launch of its first-ever store in Delhi IGI Airport.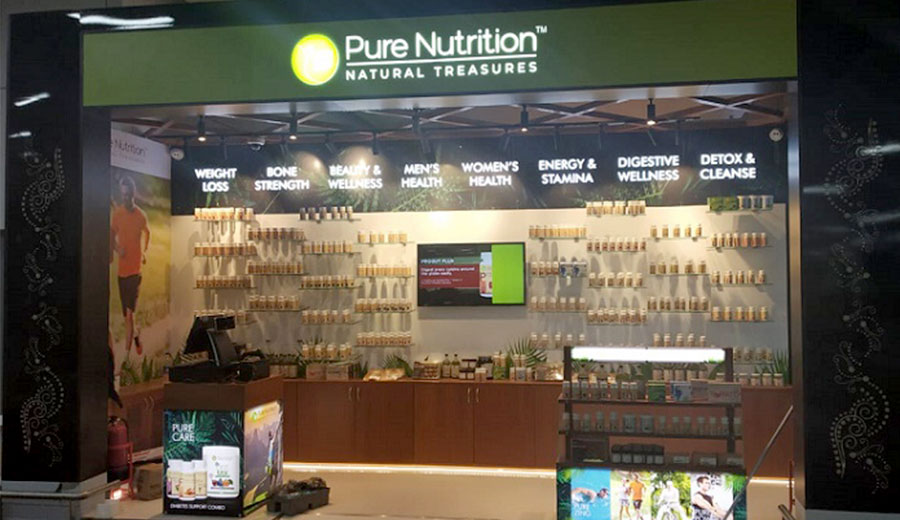 After the successful launch of stores at Mumbai airport, Pure Nutrition, an online nutraceutical brand, announces the launch of its first-ever store in Delhi IGI Airport. The move underscores the brand's aim to substantiate its retail presence and also marks the brand's commitment of creating premium products that stand for quality, bio-availability and value for money. The stores are located at both Terminal 3 Departure in Domestic and International.
With an aim to facilitate superior health and hassle-free shopping experience for travelers, the newly opened store will be open to customers 24 hours every day. The store showcases the extensive product offerings of the brand that compromise of Dietary Supplements, Superfoods, Pure Herbal Infusions, Cold Pressed Oils, Protein Powder and Soups besides other categories.
Speaking about the new store opening, Sushil Khaitan, CEO & Director, Pure Nutrition.me expressed his happiness on the launch of the airport retail store by the brand and said, "Our products have seen a huge uptake online across our website and various marketplaces, so taking this step was logical for our growth story. Airports have proven to be an effective platform for us to demonstrate our brand to new and existing customers alike. We are confident that our range of travel-oriented products for gut health, immunity etc. will catalyze sales even further. After Mumbai, as we enter a new market, our whole team at Pure Nutrition sincerely hopes to reiterate the success story with Delhi."
Pure Nutrition started as 'Herbs Nutriproducts Pvt. Ltd.', a discovery of globally renowned and celebrated holistic nutritionist Luke Coutinho. Pure Nutrition, collects, processes, manufactures and markets 100% natural nutritional supplements, cold pressed oils, protein powders and herbal teas.
For more updates, subscribe to retail4growth newsletter - Click here