Rapid growth shows chinks in e-commerce universe
Vjmedia Works | December 08, 2014
While Indian e-commerce is on the rise, so are consumer complaints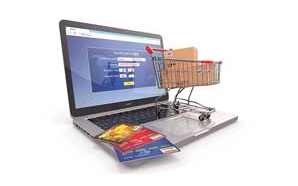 Shubhankar Adhikari, a Delhi-based professional, recently ordered a washing machine from a leading online portal. When he got the couriered product, it was without a wheel.
On complaining, the company asked for repeated evidence on how the product was defective, making it much more than an unpleasant experience for the buyer.
Adhikari is not alone. A soap bar got delivered instead of a mobile phone to a buyer, defective Diwali lights were couriered to another and fake items were dispatched in yet another case. A number of such incidents are rapidly showing up the other side of e-commerce shopping.
So, while Indian e-commerce is on the rise, so are consumer complaints. There is the option of dragging the sellers and online companies hosting them on their sites to a consumer court. However, the long list of pending cases - 350,000 - might stop them from taking legal action for the average Rs 1,000-2,000 shopping size.
Also, say experts, the present status of the sector is still sweet enough for consumers, despite the rise in complaints. "The market is being built and many services are on the anvil for free. These services will slowly be diluted and vanish once the sector grows bigger. The sector is also on a learning curve and the scale of Indian consumers is catching them in wrong positions at times," said Mohit Bahl of KPMG India.
The scale of the Indian market is putting all the entities, large or smaller, under pressure to meet demand. Experts believe these issues are going to stay for some time.
Flipkart's recent 'Big Billion Day sale' created new milestones for the Bengaluru-based company, clocking $100 million in gross merchandise value over 10 hours. Yet, it also drew consumer flak for not offering what was advertised and for delays in delivery. Amazon and Snapdeal also had to deal with consumer grievances during their mega discount festivals. Consumers of some of these sites are still waiting for the products they ordered during Diwali sales.
From Wednesday, internet giant Google is slated to start a three-day sale festival. Some of the major online retailers are taking part. Google's database is likely to help the participating companies attract a larger number of consumers. Can online retailers, three to four per cent of the total Indian retail pie of $600 billion, do it better this time?