Recreating the old magic
November 16, 2015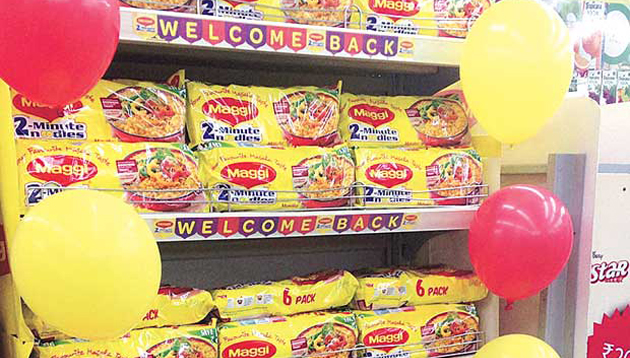 Five months after it was banned, Maggi noodles is back on shop shelves. As Nestle India prepares for a nationwide launch of the 32-year-old brand with some changes in packaging, The Strategist tries to identify the key challenges and what the company could do to win back consumer trust. Four brand experts lay down the dos and don'ts for Maggi as it seeks to regain lost ground
'The reason to buy the same product needs to change in its articulation'
The key challenge for the brand today is not to return to the shelves and kitchens (that's easy) but to whittle down the missing, currently unseen, missing moms. What Nestle needs to understand is that, at its core, a tectonic shift has occurred deep in the minds of the consumer. Its comeback has not been scripted by any compelling piece of advertising (what has been done has been more hygiene than excellence) but by the pre-existing, abiding affection of the Maggi lover. The challenge is about those whose half open window has closed even further. For Nestle it is going to be about what relationships it needs to strike, it has to find a new scripture - not just another ad script. Much like an election campaign, the reason to buy the same product needs to change in its articulation. In effect, same mom, but a different love story has to be written for her.
Convey what makes the brand trustworthy
There is one temptation that brands with a loyal base tend to have while returning from a crisis: showcasing the love of its customers and trying to put the brand and the customer on the same side of the fence. What Nestle and Maggi need to do - a lot of it - is to show what goes behind making the brand trustworthy. While the first embrace has to be warm and fuzzy, over time the best defence is to deeply imprint in the minds of the customers the infallibility of its technology, processes and people.
The other aspect of reviving trust is about getting fresh brand ambassadors in. While that is a simple road to the market, there are two interesting aspects that Nestle surely grappled with. First, getting back their old ambassadors, who were also targeted with possible legal action. Old ambassadors returning to represent the brand would deliver an underlying message that "I believe, so I risk. This time, with the full knowledge that I may get targeted again." Second, it's time to hear from people at Nestle. Not in ads but in simple relatable stories. Tell me how you were taught to swear by quality, how you manage risk and how do you take part in ensuring that not a single untested morsel passes through. Tell consumers some of those stories because, eventually, it is about how the brand deals with people.
So, the message is you may be selling Maggi, but the relationship has to go beyond just selling Maggi. Especially now.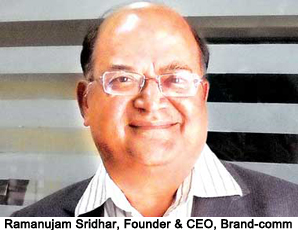 'Distribution and point of sale communication will be critical'
So Maggi is back, if not with a bang, in 100 towns if the newspapers are to be believed. In the fast moving consumer goods world, we are all familiar with tags like 'new, improved' as brands do minor cosmetic changes to their product or packaging. But this is a completely new kettle of fish! What should Nestle do? Let's get one thing straight, Nestle is one of the best marketing companies in India and I am sure they will leave no stone unturned in their effort to make the relaunch an even bigger success than in 1982 when the brand was launched first.
Initial messaging very crucial
Maggi is not only a great marketer but works with some of the best advertising talent in the country. I am sure they are equally aware of the need to ensure that their relaunch advertising is bang on strategy, understated and in line with consumer expectations.
The brand may have been on top for as long as people can remember but the latest memory is that of a brand unable to meet the legal requirements. It is important not to be bitter or tongue in cheek but be matter of fact. It should be focussed only on the consumer and not on its own once-glorious past.
That said, advertising is only half the story - everything will depend on execution at the point of sale and so distribution will be even more critical.
Do celebrities help?
Cadbury Dairy Milk and Pepsi are classic cases of brands that have used the celebrity route to demonstrate to the world that the products, which had problems earlier, are completely safe now. I am sure the creative minds that are helping the brand will come up with something even more authentic today.
Social media, which had amplified the problem and accelerated the negative side of the ban, will also have an important role to play this time around.
Learning from the past
The brand is smart enough to realise that the consumer is always right and needs to be closely monitored with taste tests and instant feedback.
In today's dynamic internet-driven world, Maggi cannot merely be an instant noodle but a brand that instantly responds to consumers.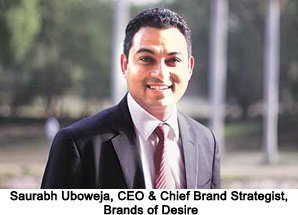 'Be straightforward and let the product do the talking'
Communication around a crisis-laden brand is a double-edged sword as it may involve justifying your position like in the case of Maggi. While on the one side you intend to quell the fears of millions of customers around food safety, on the other, you are reminding them of the wrong that happened, which can lead to deepening of doubts. The question is how much is enough communication and when should you halt it. Nestle should talk about safety because it's coming back, but it must just stop short of making that the brand's positioning statement. 'It's safe' plus 'the 2-minute' comfort snack that still tastes awesome' should be a good communication strategy for Maggi. Second, going overboard with emotional campaigns may also result in cynicism among consumer groups. It is better to be straightforward and let the product do the talking.
Re-enter the market with cautious optimism
The number one challenge before the brand would be tackling competition as most other brands in this segment got a chance to build their market share in the absence of Maggi.
For Maggi, a big respite is that there is no evidence of damage to the health of its consumers or adulteration of the product. This gives it a better chance than worm infested chocolates or the famous J&J Tylenol deaths. Being humble and honest in a crisis linked to trust and quality is paramount, especially when it is product that is consumed in a social media powered environment where bad news spreads like wildfire. One useful method is to rely on poor consumer memory to get rid of negative associations with the brand. This can be achieved by not over-reacting to negative situations. In the internet age, the consumer's memory is even weaker as there are way too many issues to be digested at the same time.
Finally, redemption stories inspire. Will Maggi be able to write an inspirational and believable one is a good question to ask. The spell in rehab would have given the makers a chance to reflect on the future of the brand Maggi.
While it is tempting to follow the tried and tested recipe of success, history shows that however loved you are as a brand, eventually you get irrelevant. Is Maggi ready for this looming crisis, which would definitely be of larger proportions than the current one as consumers experiment with other alternatives?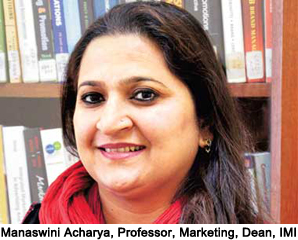 'A comeback strategy must be proactive and not reactive'
The most successful of brands can run into trouble due to a plethora of reasons. Be it political pressure, regulatory issues, lack of an innovative mindset or dilution of profits. Even brands like Apple, J&J, Marvel, Old Spice and Burberry have had to revive themselves after floundering. Even though every situation demands a specific set of actions, here are some basic guidelines that cater to all situations:
Gaining confidence of all stakeholders is important right from suppliers to internal stakeholders (employees), everyone must be on the same page.
It must be ensured that the company has a specific action plan that takes into account all foreseeable hurdles. A comeback strategy must be proactive and not reactive.
The communication across all media must be uniform and empathetic. This is important in today's world where anything and everything has the potential to go viral. Agility is as important as brand ownership. The company must invest in content creation.
The equity of any brand, however old, is directly proportional to the connection with its customers. The brand must always try to revitalise this bond. Nothing is more important.
While the salience of the brand must be intact, the truth is that the customer's needs evolve with time. The brand must ensure that it can match up to changing needs and expectations to remain relevant over time.
However, there are a few blunders that should be avoided. A comeback strategy without a specific digital strategy may turn out to be futile. The communication should be consistent and simple.
When a brand has been away for a long time, competitors may gain the resultant share of wallet. It is again important that even in face of new competition, the brand remains true to its core identity. Marvel is a good example. Also, immediate shareholder pressure is less important than long-term health of the brand. In trying to appease shareholders in the short term, one might end up damaging the brand, including diluting its equity. Blackberry is a good example.