Refurbished goods retailer Greendust ties up with Amazon for buyback, exchange
Vjmedia Works | April 06, 2015
Cash payment, pick-up options for products as part of the deal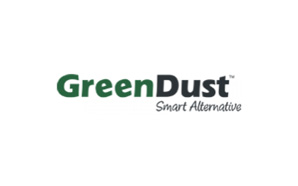 Refurbished goods retailer GreenDust has entered into a tie-up agreement with Amazon.in to offer buyback and exchange options for consumers of the e-tailing website.
Under the tie-up agreement, which is so far limited to large appliances, offers, which shoppers can opt for, will be shown on Amazon's large appliances landing page.
A buyer will have to enter the order number of the appliance purchased on Amazon on GreenDust's website. GreenDust will process the request at its back-end and take the request for buying back the old appliance the buyer wants to sell. If the amount is agreed upon, GreenDust will arrange for the pick-up of the old appliance and pay the amount in cash to the user.
"It is necessary for an e-tailer to provide a buyback in order to increase their sales. However, they may not want to deal with returned products. So, Amazon has chosen to tie-up with us since we are already in the business," said Hitendra Chaturvedi, founder and chief executive officer, GreenDust. "The entire back end for the service will be managed by GreenDust. We will calculate the worth of the item, pick up the product and give coupons/cash in exchange."
Founded by former Microsoft executive Hitendra Chaturvedi in 2008, GreenDust manages return logistics for several original equipment makers such as LG, Whirlpool, Samsung, Lenovo, Philips and Godrej in India. It also works with all the three leading Indian e-commerce players — Flipkart, Amazon and Snapdeal — for the same services. The company sells refurbished, surplus and overstocked products at discounts of up to 30-40 per cent on greendust.com.
Last year, GreenDust had revenues of around Rs 1,000 crore, which was profitable. While the company was backed by Mumbai Angels in its formative years, it has raised two undisclosed rounds of funding, one each in 2010 and 2012. According to reports, in June 2012, GreenDust raised $40 million (Rs 171 crore then) in funding from Vertex Venture Holdings, Sherpalo Ventures and Kleiner Perkins Caufield Byers (now Lightbox).
"If the product is in a good condition and can be repaired in an economically viable manner, we will do that and sell it on our portal," Chaturvedi said. "So far we don't sell secondhand goods on our website, but we will specify that these items are secondhand. If the item cannot be repaired, then we may cannibalise it for spare parts or look at safe disposal."
Exchanging Them
Offers, which shoppers can opt for, will be shown on Amazon's large appliances landing page
The entire back end for the service will be managed by GreenDust
Advertisement