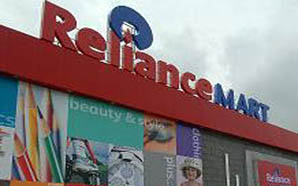 Mukesh Ambani's Reliance Retail posted a profit before depreciation, interest and taxes (PBDIT) of Rs 92 crore in the March quarter of FY14. The company did not dislose the profit-after-tax number and the PBDIT number for the corresponding quarter of the previous financial year was not available. Turnover went up 19 per cent to Rs 3,639 crore in the fourth quarter of FY14 compared to Rs 3,051 crore a year ago. However, the PBDIT for FY14 went up five times to Rs 363 crore compared to Rs 78 crore in FY13. It achieved cash break-even in FY13. "The retail business has turned and is India's largest retail chain," Mukesh Ambani said in an earnings release.
The company added 225 stores and 2.7 million operating square feet in the year across the sectors. As on March 31, it operated 1,691 stores across 146 cities, with 11.7 million of operating square feet.
It recorded a like-for-like (LFL) growth of up to 23 per cent across various formats during the year. LFL refers to sales growth from stores in business for a year or more.