'Resonate with the local culture'
By Retail4Growth Team | March 14, 2019
Pavitra Rajaram, Lead Designer & Director of VM, Good Earth, made a strong case for integrating visual cues from history, culture and heritage in order to make visual merchandising connect better with customers.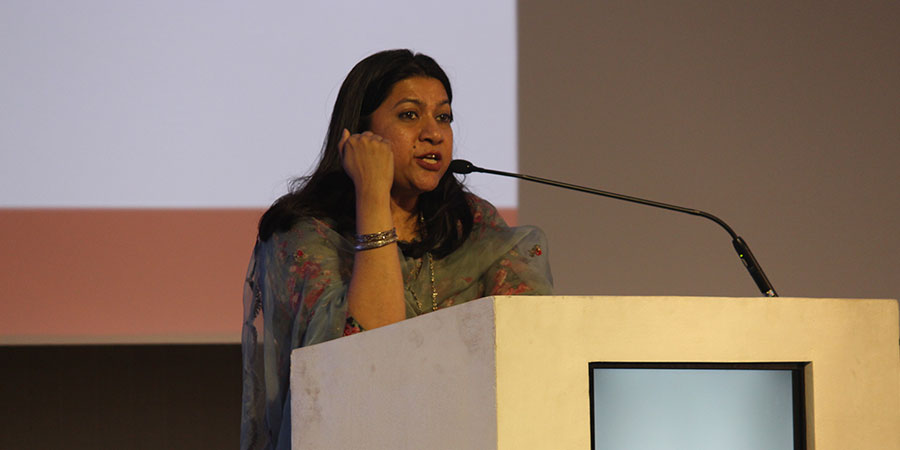 The first day of the much awaited In Store Asia 2019 kicked off today at the Bombay Exhibition Centre, Mumbai, with an interesting line up of speakers and topics as part of the Convention.
Pavitra Rajaram, Lead Designer & Director of VM, Good Earth, gave an interesting and visually delightful presentation on the topic, "Connecting the Dots: Telling Culture Stories through Visual Merchandising" at the Convention. Taking the audience through interesting examples, Rajaram highlighted the need to draw inspiration from our local culture, myths and legends to create a vibrant design narrative.
Rajaram drew the audience's attention to the versatility and dynamism that exists in Indian culture and heritage and rued the fact that this was hardly reflected in the visual merchandising and retail design that we see today. "Why should a brand store look the same across the country," asked Rajaram, challenging fixed notions on brand visibility design and highlighted the need to go beyond the Western approach and integrate a more Indian sensibility in visual merchandising. She drove home her point with some vivid examples that brought alive a story or a historical anecdote and struck a cultural chord.
Similar News
Nuno Rosa, Head of VM and E-commerce Styling Manager at Vero Moda – BESTSELLER India, will host the VM Challenge at ISA 2019