Retail leasing activity soars across Delhi NCR in H2 2022
By Retail4Growth Bureau | March 16, 2023
According to the report from CBRE South Asia, fashion and apparel brands were responsible for about 42% of all leasing from July to December 2022, multinational companies are renting out more retail space in India and even though online shopping became more popular, the trend towards traditional store fronts kept going in the years after the pandemic
The latest research from CBRE South Asia states that there was a dramatic increase in retail leasing activity across the Delhi NCR in the second half of 2022. According to a research titled "India Retail Figures H2 2022," demand for retail and commercial space in India continues to rise, leading to a rise in the number of buildings designed to house both retail and office occupants. Periodic increases in retail space leasing are a result of the improved quality and variety of commercial real estate developments compared to traditional brick-and-mortar construction.
Kunal Rishi, COO, Paras Buildtech, commented on the report, saying "Rising rental yield in commercial properties is indicative of shifting consumer preferences. The data shows that the Indian retail industry is growing fast and attracting global brands. In some areas of Delhi NCR and Bangalore, rental yields have increased by 6–8%, reflecting the market's strength and the rising demand for Grade-A office spaces & premium retail premises. Our latest high-street development in sector 129, Noida is intended to fulfil the changing demands of consumers by providing a strong location advantage, premium retail space, entertainment zone and commercial spaces under one roof. As a developer, we are committed to providing high-quality retail locations and contributing to India's retail growth story."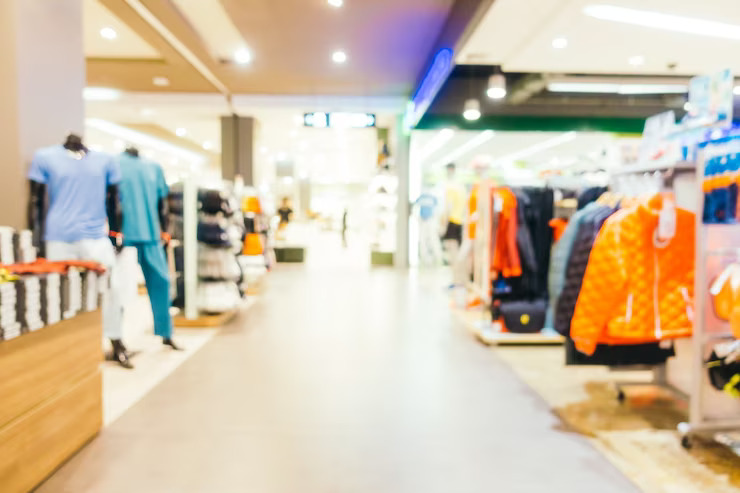 Based on annual and semi-annual leasing activity, the survey found that Delhi-NCR and Bangalore are the top two regions. The amount of retail space rented out each year went up by 21 percent from 2021 to 2022, adding 4.7 million square feet. Even though online shopping became more popular, the trend towards traditional storefronts kept going in the years after the pandemic.
According to Jatin Goel, Director, Omaxe Ltd., "The retail sector has been witnessing healthy growth in leasing activity owing to strengthened market confidence. Besides retailers' and brands' expansion plans are further propelling retail leasing activities to new heights. The growth trajectory of mall developers in the Delhi NCR region has been robust last year, supported by the increased leasing activity after a slowdown of almost two years. Furthermore, the festive season in India during the latter half of 2022 was a significant driver of positive consumer sentiments, which in turn, encouraged retail brands to expand their footprint across Delhi-NCR. Considering the retail leasing growth momentum and the market analysis, Delhi-NCR is likely to become one of the top Indian cities accounting for nearly half of the upcoming mall supply over the next four to five years. With the region's attractive business environment and the entry of prestigious brands, along with an expansion of existing brands, retail leasing in Delhi-NCR will become more appealing in the years ahead."
From July to December 2022, the fashion and apparel brands were responsible for about 42% of all leasing, which shows that they are focused on growth. The research also showed that multinational companies are renting out more retail space in India. This is a sign that consumer tastes are changing.
Navdeep Sardana, Chairman and Managing Director, Whiteland Corporation said, "The report indicates a substantial increase in demand for retail and commercial space in the region, leading to a rise in buildings designed for both retail and office occupants. The rise can be attributed to the enhanced quality and variety of commercial real estate developments, which offer a better alternative to traditional brick-and-mortar construction. Despite the growing popularity of online shopping, the trend towards traditional storefronts continues to thrive in the years after the pandemic including national and international brands, especially in Delhi NCR region."
There was a 4–8 percent increase in rent in some parts of Delhi-NCR and Bangalore. In 2018, stores that focus on food and drinks (F&B), hypermarkets, and entertainment booked more storefronts than ever before. The study found that over 60% of international retail brands had increased their regional presence, serving new client verticals in both metro and non-metro areas in the country. This was done with the goal of expanding into new markets and building value-based engagement.
Commenting on the same, Shashank Vashishtha, Executive Director, eXp India, added, "The surge in retail leasing activity across Delhi NCR in H2 2022 highlights the growing demand for India's retail and commercial real estate market. The emergence of mixed-use developments is expected to drive the continued expansion of high-quality and diverse commercial spaces. This represents a promising time for the real estate sector, and we are eager to participate in the development and expansion of India's retail industry."
According to the research, retail leasing activity increased by 5% from the previous half-year, reaching 2.43 million square feet in the second half of 2022. As older, less interesting commercial buildings have been replaced by newer, better ones, the number of people looking to rent retail space has gone up. This tendency was expected to continue as the Indian retail market continued to expand.