Retail majors unite to stand up to e-commerce onslaught
December 04, 2014
Pre-Diwali mega sales by Flipkart and Amazon, which offered deep discounts, drew severe criticism from offline traders, as many products were sold at below-cost prices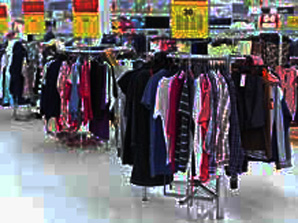 The big boys of India's traditional retail have finally come together to fight the onslaught of their online counterparts. In letters to the ministries of finance and commerce, those with significant interests in the retail business such as Reliance Industries Ltd (RIL), Aditya Birla Group, ITC, Bharti and Future Group have complained against predatory pricing on e-commerce platforms.
They have also sought clarity in norms for the e-commerce sector, as well as for the overall retail sector.
The letters were sent by the Retailers Association of India (RAI), an apex body of major retailers whose members include RIL, Aditya Birla Group and Bharti. When contacted, Kumar Rajagopalan, RAI chief executive and former chief executive of Shoppers Stop, confirmed the development without divulging any details.

Flak on mega discounts
Pre-Diwali mega sales by Flipkart and Amazon, which offered deep discounts, drew severe criticism from offline traders, as many products were sold at below-cost prices
The e-commerce play
Pegged at around $4 billion; it is expected to grow to $15 billion in two years
The e-commerce sector, pegged at about $4 billion, is expected to grow to $15 billion in two years. Brick-and-mortar stores account for the bulk of India's $600-billion retail market, the majority of which is unorganised. The e-commerce sector's share remains only three-four per cent. This year, investments in this sector have risen to Rs 20,000 crore, four times the amount last year.
Though protests against deep discounts by online retailers such as Flipkart, Amazon and Snapdeal have continued since mega sale events such as Flipkart's Big Billion Day sale and Amazon's Diwali Dhamaka Week, this is the first time major players from the segment have united in the online-versus-offline war.
Last month, RAI had held a meeting with the Confederation of All India Traders in Mumbai to discuss the need for clarity on online retail.
A few established retailers have, however, started leveraging the on-line marketplace model by venturing into this segment; some are exploring e-commerce possibilities, while maintaining offline businesses.
During a number of street protests by mid-sized and smaller traditional retailers, major companies in this sector had kept away, reflecting a divided house among offline players.
Future Group's Kishore Biyani was among the first to express resentment towards below-cost sales by e-commerce companies, especially Flipkart. But within weeks, Biyani tied up with American e-commerce giant Amazon for three years.
In a recent interview to Bloomberg, Aditya Birla Group chief K M Birla had indicated interest in venturing into the e-commerce business.
In the past couple of years, Indian e commerce has seen exponential growth, with blockbuster funding from investors across the globe, including some of the biggest Indian names.
However, pre-Diwali mega sales by Flipkart and Amazon had drawn severe criticism from offline traders, as many products were sold at discounts of up to 90 per cent.
Analysts said such discounts were the result of huge funding from investors.
After buyers complained against Flipkart's Big Billion Day sale, the government had clarified e-commerce companies were under the Consumer Protection Rights Act.