Retailers want FMCG firms to cut prices after GST roll-out
Vjmedia Works | June 14, 2017
Industry expects to reduce prices by 2-20%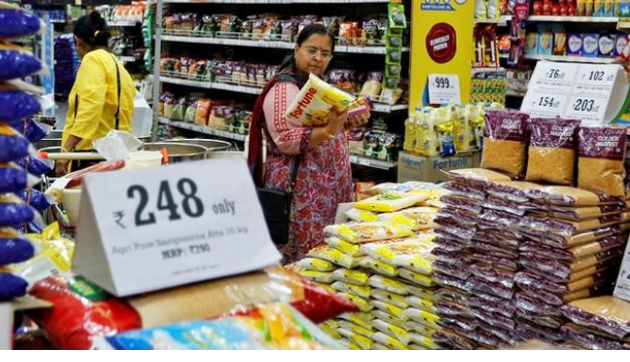 Once the goods and services tax (GST) is rolled out, targeted from July 1, makers of fast-moving consumer goods should be able to cut prices by 2 to 20 per cent, said Kishore Biyani, group chief executive officer of the Future Group on Tuesday.
He was attending a meeting of a dozen national and international retail chains, such as Walmart, DMart, Future Group, Aditya Birla Retail, and Trent in Mumbai. They were discussing the impact of the GST on retailers and customers.
Biyani said the Future Group's consumer goods company, Future Consumer, would cut prices by 2-20 per cent.
The CEO of another retail chain, who did not want to be named, said in the GST regime, retailers could lose up to 2-3 per cent of their margins if FMCG companies did not revise prices. "Our net margins are 2-3 per cent. If we are not given input credit, we will incur losses," he added.
Retailers said printing GST rates would also have a negative impact on consumers. According to the rules, retailers would have to display the GST rate for each item. Different invoices have to be produced for goods that are exempted and those that will be charged GST. "Maximum retail prices include everything. Same should continue in the GST regime," the retailer quoted earlier said. Kumar Gopalan, CEO, Retailers Association of India, said there was no GST on unpacked and unbranded items, which packaged goods would attract a tax. "From a hygiene point of view, items have to packed. We want the government to take a look into it." He also said if the retailers started printing double invoices, buyers would think prices had gone up.
Jamshed Daboo, managing director, Trent Hypermakets said July onwards all retailers would aggressively cut prices.
He also said most retailers have configured their information technology systems along with their FMCG partners.
The meeting was held at the Future Group's office in south Mumbai.
Price effect
Top executives of retail chains met in Mumbai to discuss the impact of GST on retailers and their customers
These include Walmart, D-Mart, Future Group, Aditya Birla Retail, Trent
There is a scope to reduce product prices by 2 to 20% by FMCG companies, said Kishore Biyani
Biyani said the Future Group's consumer goods company, Future Consumer, would cut prices by 2-20%