Retailers want the best of both worlds
August 29, 2016
Retailers are caring out a mix of online and offline strategies to get more customers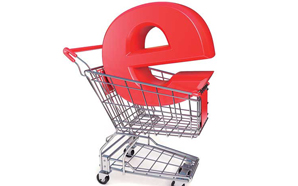 Last November when e-commerce major Amazon opened its first brick and mortar bookstore in Seattle, the company called it a "physical extension of its portal". Tech pundits believe it marked the beginning of an omnichannel expansion to bring the offline and the virtual world together, giving the company unlimited footprint.
In India, while Amazon has kept its offline plans under wraps, it has already started taking the omnichannel route in the grocery segment, it is learnt. Amazon Now, its two-hour grocery delivery service, has launched a pilot in Bengaluru and has started a "beta phase" test project in the Delhi-NCR region.
The company has entered a tie-up with retail chain Modern Bazaar for a test phase order-and-delivery service in the Delhi NCR region.
"Orders would be taken on the Amazon app and website. Runners would be deployed outside Modern Bazaar, from where delivery would take place. This is how Amazon plans to start its'Amazon Now' service,'' a source said.
Getting into tie-ups with physical stores, it will take an omnichannel route to provide groceries in the shortest possible time.
In Bengaluru for instance, Amazon tied up with Big Bazaar, Foodworld, Spar Hypermarket and Reliance Fresh, among others.
Omnichannel, a cross-channel business model that makes use of brick-and-mortar stores and technology, including using e-commerce, dedicated mobile phone applications, and websites, is a growing trend in Indian retail to tap maximum footfalls.
Recently, online fashion player Myntra, part of the Flipkart family, said that in order to bring the offline experience closer to its consumers, the company would open its physical experience store in the next three months with a range of brands — Roadster, HRX and All About You.
"The omnichannel strategy is expected to improve confidence in online shopping and accelerate the number of customers converting from offline to online shopping," Myntra said.
Online mobile wallet major Paytm, which also has a marketplace, announced a strategic tie-up with Kishore Biyani-led Future Group earlier this month. The partnership will enable users to shop for Big Bazaar merchandise on the Paytm marketplace and get delivery at their homes. In addition, users will also be able to avail promotional offers by Paytm while using their mobile wallet to make purchases at Future Group outlets such as Big Bazaar and EasyDay.
There are other examples, too. Adidas Group India last year launched their omnichannel operations at their retail outlets for consumers to have a seamless interface to browse, research and purchase. According to the company, the move has helped them increase sales at their outlets and increase online orders as well.
According to industry experts, scalability and profitability play a major role for players to expand into different sales media. "Today there are about 40-50 million online shoppers in India. While the shopper base is expected to grow, there is a significant portion of our 1.25 billion population, that remains unaddressed by e-commerce players,'' said Angshuman Bhattacharya, consumer lead, and managing director with Alvarez & Marsal.
According to Bhattacharya, while e-commerce businesses have seen tremendous growth over the last few years, most of them are struggling to turn profitable. Omnichannel provides a larger base of revenues to amortise fixed costs such as offline advertising, manpower and corporate overheads along with improved returns on inventory at a consolidated level.
Paytm which is trying to bring in 500 million wallet users to its platform by 2020, has carved out a massive online to offline (O2O) strategy which involves getting everyone starting from tuck shops to retail giants such as Future Group, Spencer's Retail, More, WH Smith, Kendriya Bhandar all hooked to its platform. Spykar Lifestyles is yet another retailer looking at omni-channel.''We expect online sales to contribute five-six percent to the company's revenue this year. We would be eventually looking at a system where one buys online and can pick it from a nearby store to avoid any logistic issues," said Sanjay Vakharia, COO, Spykar Lifestyles.

OMNICHANNEL OMNIBUS
Online retail players are also exploring offline businesses to reach more customers

What's omnichannel?
A cross-channel business model that makes use of brick-and-mortar stores and technology — e-commerce, dedicated mobile phone applications, and websites — is a growing trend in retail to tap maximum footfalls
Who's using it?
Amazon, Myntra, Adidas, Future Group, etc

How it works

Amazon
Has tied up with Big Bazaar, Foodworld, Spar Hypermarket and Reliance Fresh
For beta test in Delhi, it has tied up with Modern Bazaar
Myntra
Opening Roadster, HRX and All About You stores
Paytm
Tied up with Future Group, Spencer's Retail, More, WH Smith, Kendriya Bhandar