RMAI elects its new team members
Vjmedia Works | May 04, 2016
Rural Marketing Association of India (RMAI) re-elects Sanjay Kaul as CEO with minor changes in its board members. RMAI also introduced its West Chapter.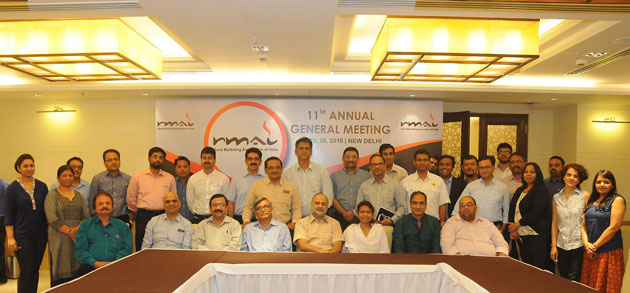 At the eleventh Annual General Meeting of RMAI held in Delhi recently, Sanjay Kaul, CEO of Impact Communications, Delhi was re-elected as President for the term 2016-18 unanimously. Thanking the members for their trust and support he said, "RMAI is a unique association with corporate, agencies, govt. and individual marketers as members. While we all have a common interest in the rural opportunity yet challenges are starkly different. RMAI will continue educating members how to leverage this big rural opportunity and also try to address some of the common industry challenges simultaneously. Thankfully, I am backed by a team with exceptional knowledge, expertise and sense of service."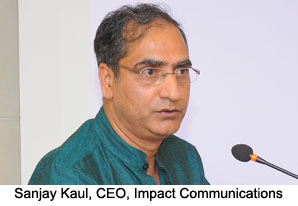 Sanjay Kaul, takes the mantle along with Raj Kr Jha, Consultant, Ogilvy Advertising, elected as Vice President; Dr. Anup Kalra, Executive Director, Ayurvet Ltd as Secretary and Treasurer; Himanshu Shah, Chief Mentor, SOI Live Marketing & Event as Joint Secretary.
The National Executive Team includes Puneet Vidyarthi, General Manager and Head Rural Business & Digital Innovations, JCB India Ltd; Punit Chadha, General Manager, Maruti Suzuki India Ltd; Siddhartha Chaturvedi, CEO, Event Crafter; Nikhil Sharma, Partner, MART; Aroop Bose, National Sales Manager at HLL Lifecare Ltd; Pawan Bansal, Chief Operating Officer, Jagran Solutions; Anirban Chaudhuri, Sr Vice President & Executive Planning Director, J Walter Thompson and Sanjay Pragat, Managing Director, Vision Force.
To further expand its initiatives RMAI also launched its West Chapter headed by Sanjay Panigrahi, President Rurban & Special Projects, Pidilite Industries Ltd. as Vice President ( West) .
The Executive Committee of West includes Biswabaran Chakrabarty, Vice President (Brand and Channel Management), Crompton Greaves Consumer Electricals Ltd, Prashant Mandke, Vice Preident & Head, Anugrah Madison; Mridula Shekhar, Head Marketing (Retail Business), Tata Steel Global Wires; Veerendra Jamdade, Founder Director and CEO at Vritti Solutions Ltd; Arvind Sonmale, Managing Director & CEO, Sustainable Agro Finance Ltd; Khurram Askari, Director, Insight Outreach Pvt Ltd.