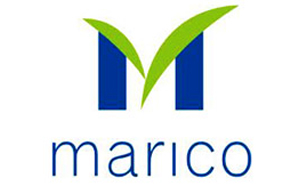 Saugata Gupta, chief executive officer of Marico, will take over as managing director of the Rs 4,583-crore consumer products company from April 1.
Harsh Mariwala, the present chairman and MD, will remain chairman of the board of directors.

Gupta's elevation was approved in a board meeting on Tuesday, though shareholder approval is yet to be received, the company stated.

There will also be a new chief financial officer in Vivek Karve, currently executive vice-president and head of corporate finance. He, too, takes over on April 1.

Gupta, 46, told Business Standard no new faces would be inducted into his team. "We have a fairly stable team. And, that will remain," he said.

Adding: "We have entered quite a few categories in the domestic market. The task for us would be to consolidate our presence in these segments and grow the share." Acquisitions, he said, would not be a priority in India. "We might consider acquisitions in international markets, largely in Asia and Africa. We are clear that baseline growth will come organically and top-up, if any, from acquisitions."

While Saffola, its edible oil brand, has seen volume growth of nine to 10 per cent in recent quarters, Parachute, leader in the coconut oil segment, is faced with tepid demand and fierce competition. Gupta says commodity price inflation has also spoilt the party for Parachute, since the company has been forced to take up prices from time to time. "However, the worst is over and things should improve from here," he said.

The IIT-IIM alumnus joined Marico 10 years earlier, as head of marketing. He rose rapidly, becoming CEO of the India business in 2007. In April 2013, he was given additional responsibility of the international business, in what many said was a move aimed at grooming him as Mariwala's successor.

The company is now counting on brands such as Livon, Setwet and Zatak, acquired from Reckitt Benckiser two years earlier in a Rs 500-crore deal, to help script its next phase of growth.

"We would like to accelerate the pace of growth in value-added products, as well as our international business," Gupta said. "We are largely into hair nourishment and grooming internationally, which allows us to cross-pollinate and align our portfolios across geographies."

Marico is also likely to have a larger play in foods, with the company eyeing categories in the breakfast space. "We believe in focus and healthy breakfast options is where our attention would be," said Gupta.

The Marico stock was up 0.9 per cent on the BSE exchange at the close of trade on Tuesday, to Rs 207.70 a share. It touched an intra-day high of Rs 208.80 after announcement of the management rejig in the morning.