Scottish eyewear brand MacV makes its retail presence at Indore airport
By Retail4Growth Bureau | November 16, 2022
MacV, the Scottish Sunglasses brand by McPherson & Valentine, has opened its first store in Madhya Pradesh at the Indore airport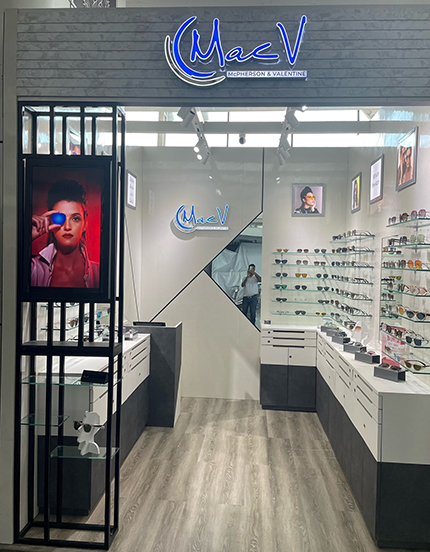 MacV, the Scottish Sunglasses brand by McPherson & Valentine, has opened its first store in Madhya Pradesh located at the Indore airport. The store was inaugurated by Mahipal Khivesara, father of Paresh Khivesara co-founder of MacV and C V Ravindran, Indore Airport Director, in the presence of other dignitaries from the Airport.
"We are excited to launch our first store in Madhya Pradesh and we couldn't have chosen a better location than the Indore airport which is constantly seeing travellers from across India and the world. We will soon launch our store in Phoenix Citadel, an upcoming new mall in Indore" said Paresh Khivesara, co-founder of MacV and son of Mahipal Khivesara. Paresh added, "I am humbled that this store was inaugurated by my father, it is in Indore where he was raised and the city has given him a lot of love and affection. I hope Indore will shower similar love to MacV"

"We are delighted to have MacV as our retail partner and I am sure our passengers would love their product. I wish team MacV all the success," said C.V. Ravindran.