Seniority opens its first store in Pune
Vjmedia Works | March 21, 2017
Senior citizens' lifestyle brand Seniority opens its first store in Pune while planning a few more stores in the city. Cities like Bangalore, Chennai and Kolkata are part of their next phase of retail expansion.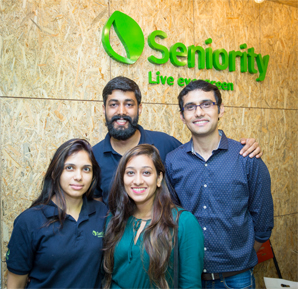 Lifestyle brand for senior citizens Seniority opened its first store in Pune recently. Spread across 200 sq ft, the store houses innovative range of products for the need and comfort of ageing individuals along with dedicating sizeable space for their experiential comfort and events. The store is designed by designer Insiya Pithawala.

Talking more on the niche brand philosophy and retail expansion plans, Ayush Agarwal, Co-founder, Seniority told Retail4growth, "Our basic aim is to become the one-stop-shop for all the special and lifestyle needs of the senior individuals. We operated through only e-commerce channel for 6 months before embarking on the omni-channel journey. Apart for housing most intricate medial needs of the age group, we have incorporated the various lifestyle solutions for them in our product range. It is needless to say that we are growing fast on our product offerings. Also, half of the space of our first store is dedicated to the sitting areas and specially crafted events to be organized in the store premises.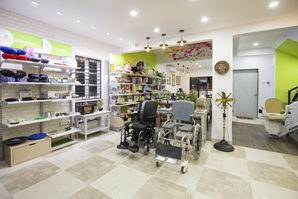 We have a vision to turn this place much more than just a store." While planning to strengthening its brick-and-mortar retail presence through few more stores in the city in coming months, Seniority also plans to spread their wings to other cities like Bangalore, Chennai and Kolkata, which are considered to be retirement hubs of the country. On store design, Agarwal added, "Our store design spelled our brand philosophy accurately. Essentially, we translated the positive vibe of the brand through colour green with generous use of bright colours throughout the store staying away from any jarring or monotonous representations."