Shark Shopfits starts a new facility for metal work
By Satarupa Chakraborty | February 02, 2018
Shark Shopfits has recently segregated its metal work unit from the unified facility in Greater Noida. The new facility spans across 60,000 sq ft and has all latest facilities along with powder coating unit.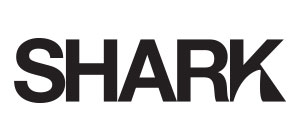 Delhi-based retail fixture manufacturing firm Shark Shopfits has recently opened a new unit in Greater Noida spanning across 60,000 sq ft dedicated to metal work. Shark already has a unified facility in wood and metal spanning across 90,000 sq ft.
Talking to Retail4growth, Manish Jain, Founder & Director, Shark Shopfits, explained further, "Metal has grown more rapidly as a material for retail fixtures. As compared to wood, metal has more usability as well as more dispose value and offering more sustainability. Therefore, we planned to segregate the facility to bring upon more concentration in the material."
The new facility will boast all new machineries in metal like fabrication, processed laser, bending etc along with the powder coating plant.