ShopClues looks at acquiring the smaller players
Vjmedia Works | March 13, 2015
Co-founder says it\'ll be more like acqui-hires; company to expand fulfillment centres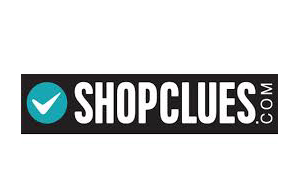 After raising $100 million two months ago in a funding round led by Tiger Global, online marketplace ShopClues is on an expansion drive, and is also looking at acquiring smaller players in the payment solutions or advertising platform space.
"We are not looking at acquisitions to expand into newer categories, but to enhance capabilities in certain areas," said Radhika Aggarwal, chief marketing officer and co-founder. "We could also be looking at customisation and personalisation services. These will be more of an acqui-hire."
ShopClues, which competes with larger firms such as Flipkart and Amazon, for a pie in India's e-commerce market, was founded by former Wall Street tech analyst Sandeep Aggarwal, his wife Radhika, and former eBay executive Sanjay Sethi in July 2011.
Aggarwal said the company was also looking at increasing the number of its fulfilment centres across the country to 20 from seven during this year, apart from strengthening its platform both in terms of process and technology. "We plan to add 10 million merchants on the platform by 2018," she added. The online platform has 125,000 merchants right now.
The four-year company will also focus on increasing the brand awareness through television commercials and marketing.
About 40 per cent of ShopClues's traffic comes through its mobile app. "Our Android app has been installed 1.25 million times. We launched the Windows app last week and are in the process of launching an iOS app as well."
Currently, ShopClues has 6.5 million customers and around 1.5 million transactions a month. However, unlike other online shopping platforms, only 15 per cent of the company's gross merchandise value (GMV) comes from mobile phones and gadgets.
It is looking to exit the current financial year, with a GMV of $400 million (around Rs 2,500 crore).
The company is focused mainly on tier-2 and tier-3 cities that contribute 70 per cent to its traction. The major contributing cities include Coimbatore, Ranchi, Surat, Baroda, Panipat and Itawa.
ShopClues which is run by Clues Network Pvt Ltd raised $100 million in Series-C funding, led by Tiger Global along with its existing investors. It had earlier raised funding from Helion and Nexus Venture Partners.