ShopX launches Retail360 to connect consumer brands directly with retailers
By Retail4Growth Team | April 25, 2020
The new platform will allow "contactless sales" through the company's app as well as digital payments across the value chain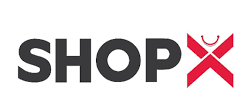 Bengaluru-based ShopX has introduced Retail360 which is a new digital distribution and marketing platform, aimed at connecting consumer brands directly with retailers on its network.
CEO Amit Sharma highlighted that brands are required to innovate with the product portfolio as the consumption patterns are expected to change over the next six-nine months. "Existing channels don't lend themselves for innovation," he mentioned. The company is currently working with about 200,000 retailers plans to increase the number to two million in the next two years.
The new platform will allow "contactless sales" through the company's app as well as digital payments across the value chain. ShopX is currently working with companies such as Marico and Dabur, as well as mobile phone brands including Lava and Karbonn.