Smiling Baby opens franchise outlet in Ramanathapuram
By Swaminathan Balasubramanian | April 22, 2019
The retail company has set a target of 10 new franchise outlets for FY 2019-20 across tier 2/3 towns in India.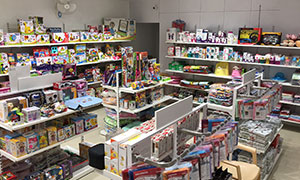 Chennai based Smiling Baby, a retail store chain that commenced its operations in 2014, inaugurated its franchise store at Ramanathapuram, near Rameswaram, the famous coastal temple town in Tamil Nadu, recently. The franchise store, started by two new parents to cater to the needs of other young parents in the Ramanathapuram district, is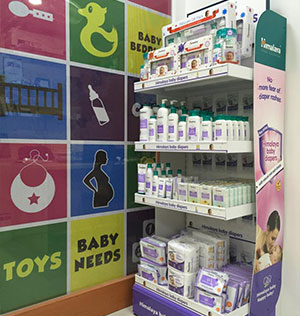 spread over 550 sq ft with an additional storage area of 150 sq ft and also includes a Baby Feeding Room for mothers.
The store stocks over 1,500 SKUs and has leading brands such as Chicco, Hot Wheels, Barbie, Funskool, Bento, Apple Baby, 1st Step, Himalaya, Toffyhouse and many more leading International and Indian brands. The store essentially stocks the complete maternity range for expectant and new mothers.
S. Shriram, Founder of Smiling Baby and Managing Director of Confluence Retail, the holding company of the Brand said, "We are delighted to spread our wings to Ramanathapuram after becoming a popular retailer for baby care in Coimbatore where we opened two franchise stores in 2017. Our business philosophy is to penetrate tier 2 and tier 3 towns where there is a huge potential opportunity in the baby care space."
The design is simple and straight forward. As Shriram says, "We do not believe in having a complicated floor layout which eventually confuses customers and eventually drive away potential customers. A customer can see almost all products on display which ensure they spend limited in searching for their preferred products."
Speaking further on the franchise model, Shriram said, "We started Smiling Baby as a CoCo Store but I found that Franchising is a more efficient way for many reasons." The company has set an aggressive target of 10 new franchisees for the FY 2019-20 across Tier 2/3 towns in India.
Reda the detailed story in the May '19 issue of Point Of Purchase Magazine.
Similar News
The store, spread across 1600 sq. ft., is situated in the prime area of Dhanbad and is part of the company's plan to maximise reach in tier 3 and 4 markets.
Focusing on both metro mall locations and tier III markets, Shree Lifestyle will add 100 more stores, in addition to their already existing 65 stores.