Snapdeal founder sees profit in two years
March 14, 2016
Want to make e-commerce a daily habit, says Bansal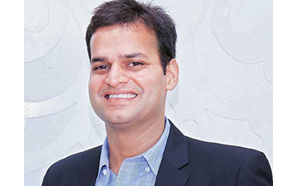 E-commerce companies hardly ever give out a timeline for turning profitable, preferring to focus on growth. However, Rohit Bansal, co-founder of e-commerce major Snapdeal, said on Sunday the company would turn profitable in the next couple of years.
He was replying to a question by a former student at the Indian Institute of Technology (IIT) here, from where he has a graduate degree. Bansal also said the company had adequate money in the bank to sustain it for the next five years.
He was at his alma mater to promote entrepreneurship, interacting with students and other alumni. The company, funded by investors such as SoftBank and Alibaba, among others, was recently in the news for cutting its staff numbers.
Having raised $1.8 billion (Rs 2,000 crore) so far, Snapdeal has yet to make a profit. "We will build a frictionless and reliable commerce eco-system. We want to make e-commerce a daily habit and for that, the experience has to be seamless," said Bansal.
The company is adding new services to its mobile app, he said. "We have launched flights, buses and food ordering on the app." Bansal also said they were working on personalising the user experience and 'Uberising' technology.
Among other things, Bansal said the online to offline platform would be the next big thing in e-commerce. "I do not know the specific business model - if I knew we would have been doing it - but online to offline is going to be a mega trend. Many business models would also come out of mobile commerce," he said. "The line between what is online and offline is blurring and we see a lot of business generating and coming our way."
He indicated Snapdeal would give a major push to its payments platform. "The concept of what an e-commerce company should do is evolving. The company should make it frictionless for you to spend money on whatever you want to spend on."
Earlier this year, Snapdeal launched recharges and payments within the app. More than a million people have recharged their phones by using it. "It should really take one tap to pay your bills. These are some of the things we are doing to achieve that," he said.
Speaking at a seminar hall on the IIT-Delhi campus, Bansal used a scene from Hollywood movie Matrix to explain entrepreneurship. "In the movie, the protagonist has to take the red pill and there is no going back from there. I think entrepreneurship is similar to that. A lot of pain, frustration and excitement goes into it, but once you turn an entrepreneur, there is no going back," he said.