Splash launches its new store at Phoenix Market City, Mumbai
By Retail4Growth Bureau | October 30, 2018
Splash is now opening its door to customers in Mumbai with the launch of its fifth store in Phoenix Market City, Kurla, one of the prominent malls in the city. The store is spread across 6225 square feet.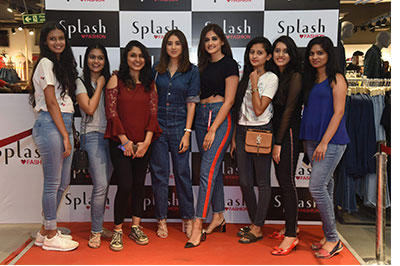 After the store launch in Pacific Mall, Delhi, high street fashion brand - Splash is now opening its door to customers in Mumbai. Splash is now launching its fifth store in Phoenix Market City, Kurla, one of the prominent malls in Mumbai.
The store was inaugurated by Abhinav Zuthsi, COO, Splash Fashion, India. Top lifestyle and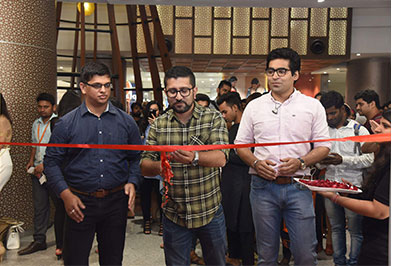 fashion bloggers like Shaurya There was a meet and greet session arranged for the followers and contest winners with the bloggers at the store. The lucky ones also availed a special launch offer discount. Sanadhya, Aashna Shroff, Aashi Adani, Sejal Jain created a pre- buzz on social media before the launch.
Splash offers a complete range of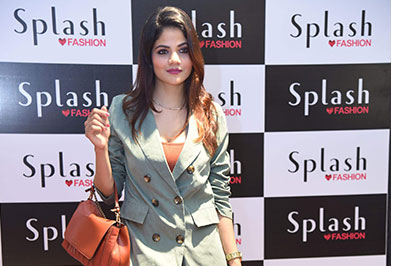 products across categories like women's wear clothing, men's wear clothing, accessories and footwear all at an affordable price points. The brand has always aimed at the young, confident, and stylish generation of today who is always looking at reinventing and experimenting with their fashion sense.
On the occasion of the launch Abhinav Zutshi, C00, Splash said 'Ever since the inception, we have been working towards making the brand big and easily available at major locations. We are excited to launch our latest store in Mumbai and hoping to enable our customers nearby for a seamless shopping experience'
Currently Splash has 5 stores in Mumbai and 20 stores across Pan India making them one of the evolving brands in the fashion segment in the country.
Located on the lower ground floor of Phoenix Market City, the store is 6225 square feet spacious and wide. The new and excited product line gives a trendy feel while it redefines style and quality for the vivacious and fashionable generation.
Similar News
Abhinav Zutshi will play a pivotal role in establishing growth and expansion plans for the brand operations across the country.
The high-street brand has also introduced a uni-brand concept across its stores providing a pleasing shopping ambiance to meet the ever-changing lifestyle demands of its customer and re-instating their trust in the brand.
The International hi-street fashion brand showcases its Spring Summer 2014 Collection
Although Splash as a brand boasts of an enormous foothold in the Middle East retail market, it has maintained a subdued presence in India since its entry. Going in for a complete switch, the fashion brand is now all set to create a buzz in the Indian market. Kalyan Kumar G, COO, Splash Fashions India Pvt Ltd shares more details with VM&RD on the brand's expansion strategy.