Steelbird Helmets opens RiderZ Shoppe in Noida
By Retail4Growth Team | New Delhi | April 21, 2021
The helmet brand is on a retail expansion spree having recently opened their RiderZ shopee in Patna & Ranchi.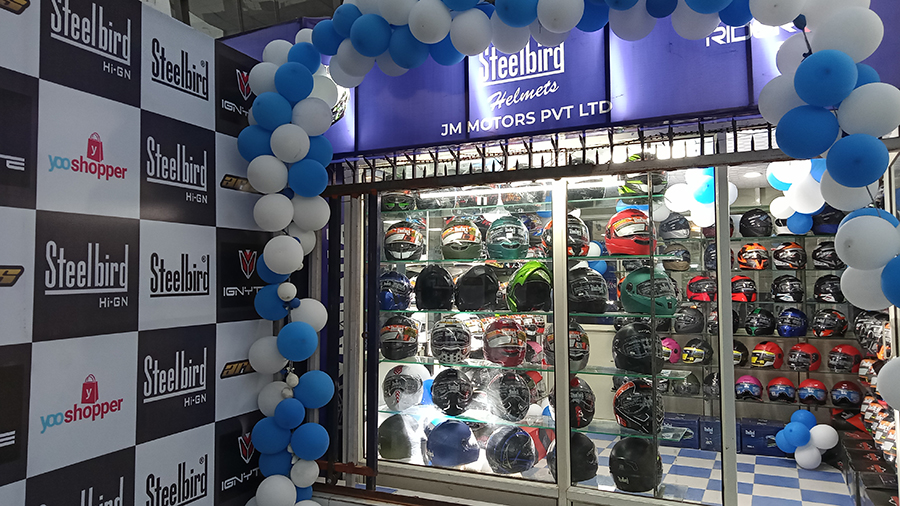 Leading helmet brand Steelbird Helmet has opened its next RiderZ Shoppe retail outlet in Noida. Located at Sector10, Gautam Budh Nagar, Noida, the RiderZ Shop is a one stop shop solution for bikers of Noida, with a range of all new and hi-tech helmets, riders jackets and suits, gloves, goggles and pannier boxes, all available under one roof.

The brand has leveraged the growth of Noida as a prominent IT/ITES hub providing employment to around 10 lakh people with a majority of people commuting through two wheelers, especially after the pandemic where people are looking for 360-degree protection. Rajeev Kapur, Managing Director, Steelbird Helmets said, "With 53 road crashes per hour, road accidents in India continue to be highest in world and there is a growing rise in the number of injuries arising because of fake ISI marked helmets. Keeping that in mind, Steelbird has opened this shopee to certainly bridge this huge gap and educate people to go for ISI marked helmets only, as every single product we offer help the riders to drive safely with style."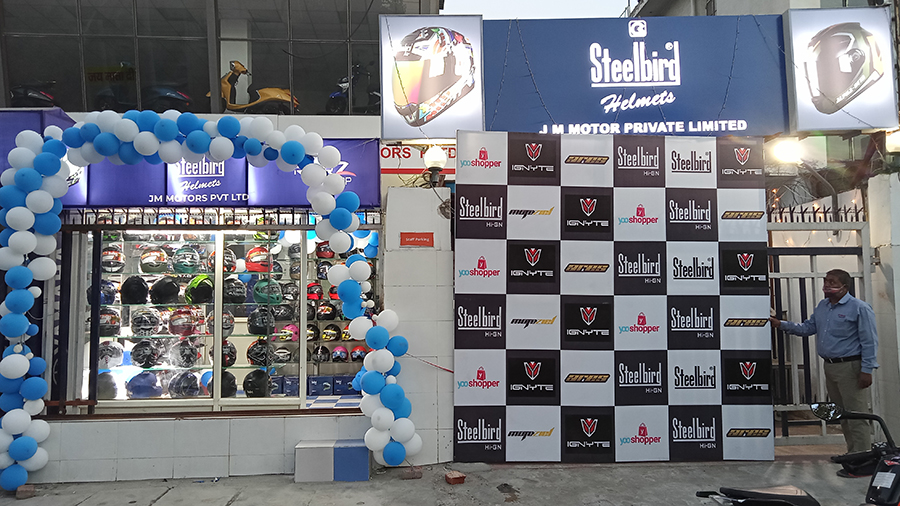 Steelbird Helmets is on an expansion spree and the Noida Shopee is part of the plan. The company recently opened its RiderZ shopee in Patna & Ranchi. Talking about it, Shailendra Jain, Global Group President, Steelbird Helmet, further explained, "India is a huge market for biking gears as it has the maximum share of motorcycles. However, riders don't have much choice in terms of authentic branded and international quality riding gears."
Steelbird Shoppe is positioned as a place where people can enjoy a unique buying experience that includes information on the technical know-how, products and their functionalities, offered by experts in the store. Also, these exclusive stores enable shoppers to go through the whole product range, as they are positioned as a single window solution.