Store closings, food stamp cuts hit Wal-Mart outlook
By Retail4Growth Bureau | Vjmedia Works | February 03, 2014
Wal-Mart said it expected to report earnings for the quarter ended Jan 31 at or slightly below the low end of its previous forecast of $1.60 to $1.70 a share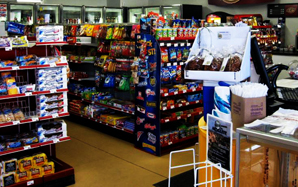 Wal-Mart Stores Inc cut its quarterly profit outlook because of a host of issues, including reduced food stamp benefits for millions of Americans, the restructuring of Sam's Club unit in the United States and the closure of stores in Brazil and China.
The announcement comes the day before Doug McMillon, who had been chief executive officer of the Walmart International unit, becomes president and CEO of the Bentonville, Arkansas-based company. After decades of robust growth, Wal-Mart now faces fierce competition in the US from dollar stores, Amazon.com Inc and other retailers as well as challenges abroad as it adjusts its big-box model. "We have had some reorganisation within the global finance organisation," spokesman Randy Hargrove said in an email, "and as the new leaders reviewed the processes and procedures, we have uncovered some issues that we are addressing today.
"The world's largest retailer expects to provide more details when it reports quarterly results on February 20. Wal-Mart said Friday it expected to report earnings for the fourth quarter ending on January 31 at or slightly below the low end of its previous forecast of $1.60 to $1.70 a share. "Wal-Mart caters to lower-income consumers which have been hit disproportionately hard," said Morningstar analyst Ken Perkins.
About 20 per cent of the company's shoppers are food stamp users, according to Cowen analyst Tal Lev. Wal-Mart did not respond to calls for details on the number of shoppers who use food stamps at its stores. About one in seven Americans, or 48 million, took a hit in 2013 when the federal government food stamps program was cut by more than $5 billion. Additional cuts are expected this year. Wal-Mart is also facing serious competition from dollar stores and other small-format chains, Perkins added.
The retailer now expects to report a decline in fourth-quarter sales at stores open at least a year for Walmart US and Sam's Club. It had previously expected same-store sales to be relatively unchanged at Walmart US and flat to up two per cent, without fuel, at Sam's Club.
For the financial year, the company said it expected earnings at or slightly below the low end of its prior outlook of $5.11 to $5.21 a share. The company's shares closed down 0.09 per cent at $74.68. Analysts tied the muted stock activity on Friday to the fact that many other US retailers have already warned about tepid sales during the key selling season.
Wal-Mart joins a long list of U.S. retailers that in recent weeks cut their outlooks, laid off workers and closed stores. Faced with shoppers worried about their job prospects and modest economic growth, retailers offered more discounts during the holiday season than a year earlier.
Amazon.com, the world's largest online chain, on Thursday missed Wall Street estimates for the holiday season and warned investors about a possible operating loss. Perkins said he planned to take a closer look at the charges tied to Wal-Mart's international operations but still cared more about the retailer's US business.
"When you look at the long-term drivers of Wal-Mart's business and their competitive advantage, the US business is still the strongest business," he said. "If they can get that back on track, then I think that gives them more options to right the wrongs or improve the international business as well".
WEAKNESS ABROAD
Walmart International's profitability has suffered from an aggressive expansion and lags that of the overall company. The unit is also the focus of a costly bribery probe.
The company said it had closed about 50 stores in Brazil and China.
In October, Wal-Mart said it would close up to 25 small and mid-size stores across Brazil, where it operates about 560 locations and employs about 80,000 people. It also said it would end the year with 22 new stores and 44 renovated ones there, at a total investment of nearly 1 billion reais ($413.2 million).
The Brazilian market is showing signs of weakness as the economy enters what is widely expected to be its fourth straight year of sluggish growth.
Wal-Mart Brasil, which is on its third CEO since 2008, has remained mired in third place behind French rivals Carrefour (CARR.PA: Quote, Profile, Research, Stock Buzz) and Casino (CASP.PA: Quote, Profile, Research, Stock Buzz), which controls market leader Grupo Pão de Açúcar SA (PCAR4.SA: Quote, Profile, Research, Stock Buzz). The U.S. company's "everyday low price" business model never fully caught on with Brazilian consumers, who are accustomed to hunting for big sales in the competitive retail market.
"They can't just do the Walmart way in each and every country it trades," said Stephen Springham, an analyst with Planet Retail in London.
The company has not done enough to understand some of the finer nuances of the international markets in which it operates and adapt accordingly, Springham added.
For instance, many Chinese customers prefer to shop small and often for groceries during the week. That is unlike many of their U.S. counterparts who prefer bulk shopping so they can make fewer trips, he said.
Wal-Mart's growth in India has been hindered by still-evolving rules on foreign investment, an internal bribery probe and the breakup of its partnership with New Delhi-based Bharti Enterprises in October.
Wal-Mart took over its Indian partner's 50 percent stake in Bharti Wal-Mart Pvt Ltd, which runs 20 wholesale stores under the Best Price Modern Wholesale brand.
However, if Wal-Mart wants to set up its own retail stores in Asia's third-largest economy, foreign investment rules require the company to find another local partner to own 49 percent of that business.
The retailer said a charge for certain terminated franchise and supply agreements in India would be higher than it had previously estimated.
The company also added charges of 6 cents a share to account for tax-related liabilities in Brazil and 5 cents for employment claims there. In addition, it expects to record a charge for certain store leases in China.
Business Standard