Sudhir Soundalgekar moves to Raymond from Shoppers Stop
By Elke Moebius | Vjmedia Works | March 24, 2015
Associated with Shoppers Stop for nine years, Sudhir Soundalgekar has moved on to work as Director of Projects with Raymond.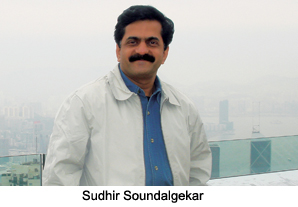 Sudhir Soundalgekar, associated with Shoppers Stop for nine years and worked as Customer Care Associate & Head - Lifestyle & Specialty Projects there, has moved on to take up the role of Director of Projects at Raymond.
In his tenure with Shoppers Stop, Sudhir has completed more than 200 projects. Commenting on his association with Shoppers Stop, he said, "I have learnt a lot over the years and I can proudly say that I have made a commendable difference to the brand. My team is well trained and can manage the work by themselves."
Speaking about his new role at Raymond, Sudhir says, "To learn more, one has to move on. One has to expand their portfolio. It keeps work interesting. Also, there is lot more learning when you're exposed to newer formats."
The scope of the new role would involve Sudhir directing projects for textile as well as apparel division with Raymond. Expressing that he has the urge to do something more, he hopes it would be possible at Raymond.
With the new role, Sudhir's skills will be put to test with the larger numbers he will have to work with. At Shoppers Stop, he has successfully handled large scale projects. However, at Raymond he will be responsible for smaller scale projects but large in number.