Superkicks launches new store as a community hub in Delhi
By Retail4Growth Bureau | July 12, 2022
Designed by Delhi-based Joint Studio, the just launched Superkicks store located at Vasant Vihar, brings alive retro retail concepts, while resonating with contemporary sensibilities.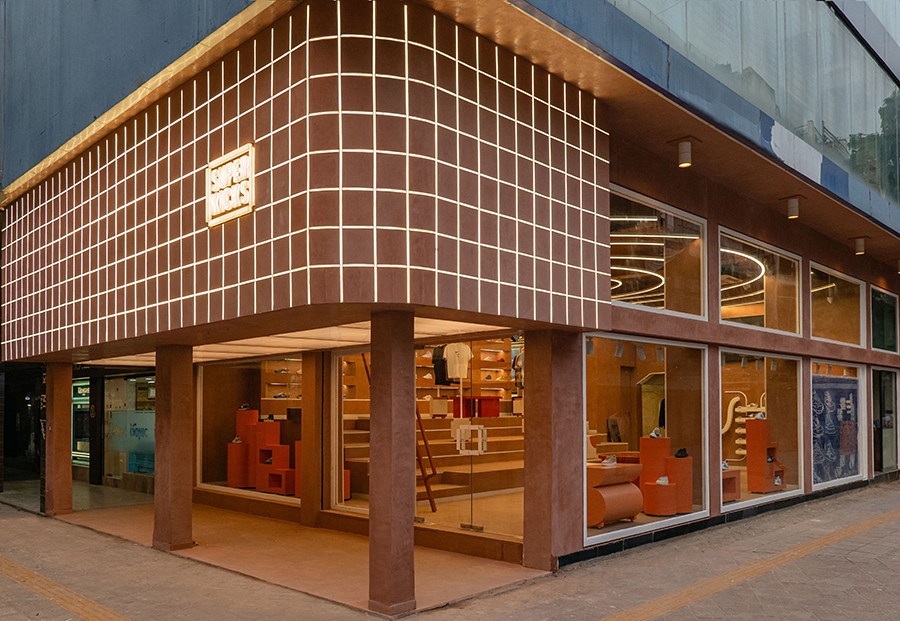 Superkicks is launching what it calls "India's largest multi-brand sneaker boutique" in Vasant Vihar, South Delhi. Strategically located at Priya Market, the new store roughly sprawls 2400 sq. ft in carpet area.
Designed by Delhi-based Joint Studio, the store explores a terracotta theme that adds vibrancy to the space, merged with visual elements and geometric shapes that are true to the brand language. One of the major design inspirations is the Red Fort. Says the design team, "We wanted to celebrate our heritage and infuse modern simple elements to create a truly unique space."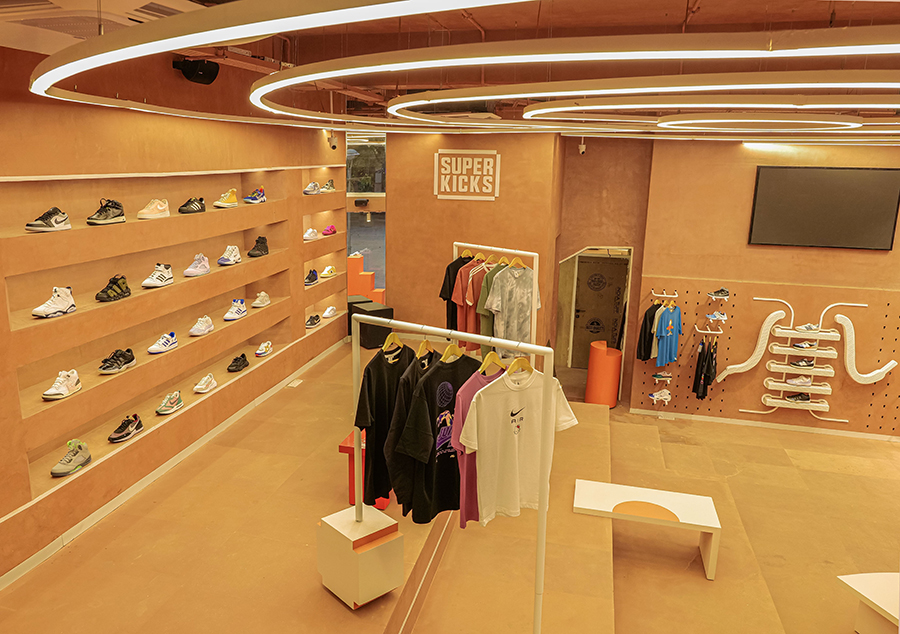 The store showcases a sneaker wall in keeping with the Superkicks story and it is combined with a uniquely Delhi concept - a creative tube that passes along the attic all the way down to the retail section along sizes and silhouettes, evoking the shoe stores of the past. Further, the basement has been created to bring the community together and give them a space to meet and interact with like-minded people.
Says Sangeet Paryani, Co-Founder of Superkicks, "We aim to not only provide an excellent retail experience with the space but also rich, cultural and community-led inclusive experiences. The goal is to balance the two as well as enable them to coexist and flourish to create a unique experience."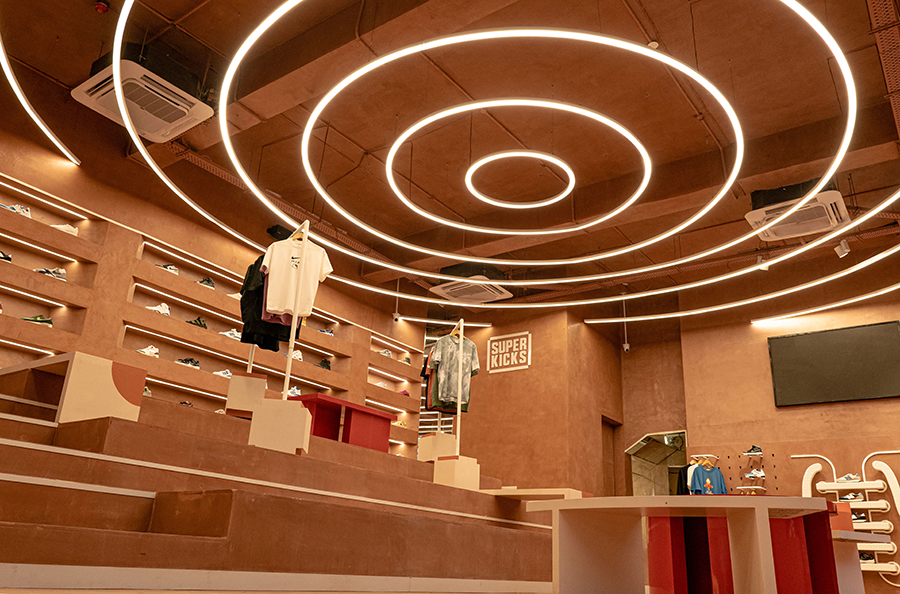 Elaborating further, Nisha Paryani, Co-Founder of Superkicks, says "With the new space, we have so much room to explore and materialise our vision of creating an environment to nurture the budding community."
The new store is a reflection of the brand's intention to move away from the basics and "do things in a way that the community has never seen before".