Tanishq plans jewellery exports to Gulf
By Adam Devey Smith | Vjmedia Works | April 10, 2014
The Tata group firm is finalising partners in these countries and would launch its first store in UAE by May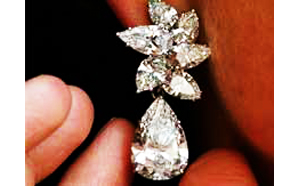 The Tata Group jewellery house Tanishq is planning to start exports to Gulf Cooperation Council (GCC) nations in an attempt to cater to the NRI community.

Tanishq is finalising partners in these countries and would start exports to UAE by next month, said Sandeep Kulhalli, vice president - retail and marketing, jewellery division of Titan Company Ltd.

Speaking to reporters after launching the brand's seventh store at Valsaravakkam here, Kulhalli said, "We are going to start exports to GCC countries shortly. We are finalising partners, who could be big chains or single stores."

The company would be looking at starting shop-in-shops under the brand Tanishq.

While the plan was to start exports to UAE by May, it aims to cover entire GCC in 18-24 months. It is also interested to start exports to Far East countries, he added.

It would be tying up with a single partner in each of the respective countries.

While the company sees potential in expanding the brand to these countries for creating a new market, the move would also help comply the 20:80 regulation, under which it has to export 20 per cent of the imported gold as jewellery.

In India, 20-25 per cent of jewellery demand is met through recycling while the rest is met with the imports.

"It is an overall figure and our business is also in tandem with this," he said.

The company has been looking at exports and the 20:80 rule is a good business opportunity, he added.

Tanishq started exports to West Asia and Singapore in 2007-08. It stopped later in order to increase its focus on the Indian market.

"Our business in India required more attention and we had to expand operations here. So, we had stopped exports and focused on the domestic market. Now, with 162 stores across the country and growing, we have more time and a bigger team to look after the exports also," said Kulhalli.

The company had to close stores in Chicago and New Jersey in the US due to economic slowdown in the country. These were started in 2004-05. Depending upon the prevailing factors, Tanishq might consider opening stores in the US at a later stage, he added.

Tanishq retail chain in India currently has 162 exclusive boutiques in 92 cities.