Tata Coffee launches e-commerce platform
By Retail4Growth Team | March 05, 2020
The website debuts with three unique variants of luxury single-origin speciality coffee named 'The Sonnets- Voice of our estates.'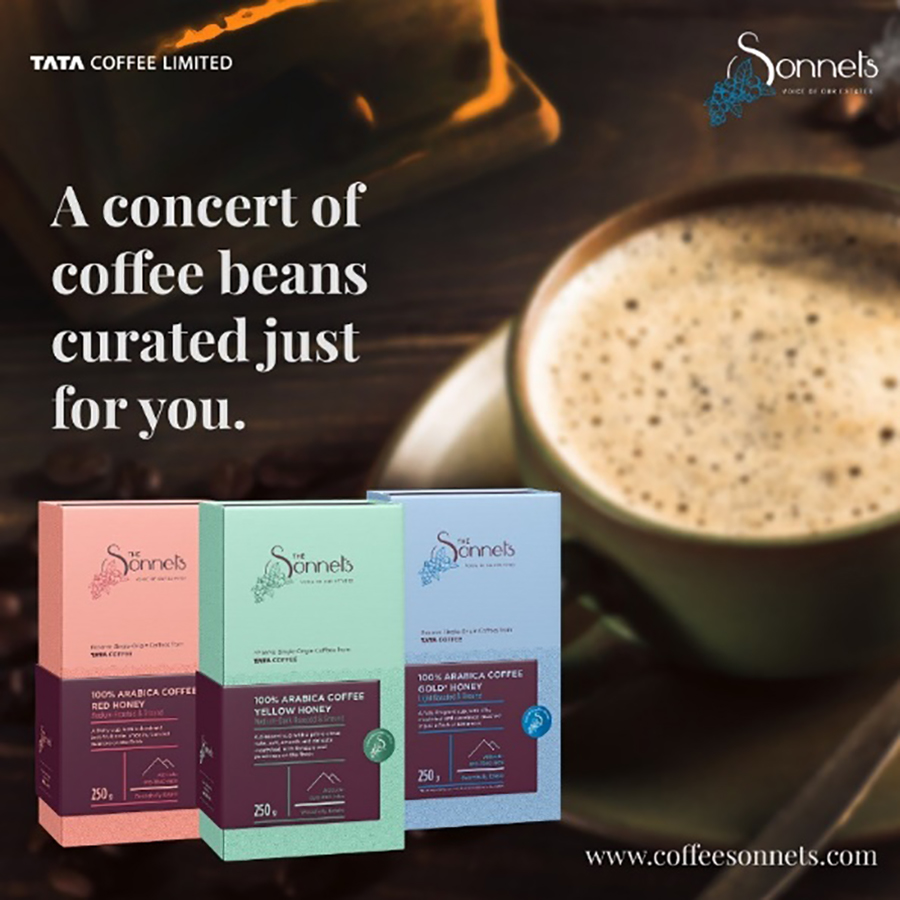 Tata Coffee Limited, a subsidiary company of Tata Consumer Products Limited announced the launch of its e-commerce platform www.coffeesonnets.com . The website debuts with three unique variants of luxury single-origin speciality coffee named 'The Sonnets- Voice of our estates.' Through this online platform, Tata Coffee aims to make its finest estate coffees available to consumers across India.
Speaking on the occasion, Chacko Thomas, MD & CEO, Tata Coffee Limited, said, "The Sonnets-The voice of our estates' aims to give coffee lovers across the country access to some of our finest estates' coffees through our e-commerce platform. Each variant in these reserve single-origin handpicked coffees belong to a single estate and are not a blend. Since they are grown in specific regions using unique processing techniques, this makes them special and truly limited-edition coffees. The Sonnets promise a once in a lifetime sensory experience in a cup."

The Sonnets come in three different flavours and roast profiles (light roasted, medium roasted and medium-dark roasted) Gold Honey, Red Honey and Yellow Honey.