Tempesta Luxury inaugurates their flagship store
By VJ Media Bureau | Vjmedia Works | May 23, 2013
The luxury brand in manufacturing decorative tiles for residential and commercial spaces inaugurated its flagship store in New Delhi.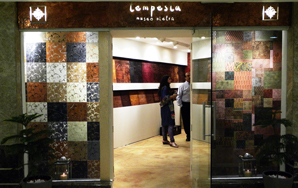 Tempesta Luxury is a premium luxury brand which is in the business of manufacturing decorative stone tiles which caters to the high-end market - both domestically within India, as well as for export overseas. The brand offers an exclusive and premium product line for home and commercial spaces. Tempesta recently launched their new range of tile which include Murano Stone, Leather Stone, Artistic Stone. Tempesta is headed by Tarun Oberoi and Vineet Khosla who are the first manufacturer in India to utilize pioneering Italian technology to produce impeccable surface finishes on natural stone tiles.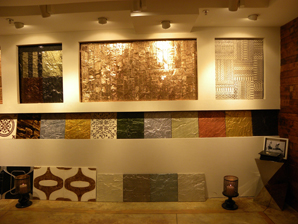 At the event, Tempesta Luxury introduced a range of exquisite decorative stone tiles and eye-catching mosaics for the sophisticated and discerning home-owner, architect and interior designer. The simplicity of traditional stone enhanced with the stunning fusion of leather and other superb surface finishes will ensure easy elegance and timeless appeal.Natural stone is a one-of-a-kind building material which is known for its strength and durability. A combination of inherent Italian style and dedicated domestic production creates a world-class collection of tiles, quite literally the ultimate choice for luxury home and commercial spaces.
The flagship store was inaugurated amid well-known personalities such as Renu Chainani - Designer & Owner, Eastern Treasure Lifestyle, Raseel Gujral - Designer & Owner, Casa Paradox, Naveen Ansal - Owner, Casa Paradox, Rina Dhaka - Fashion Designer and others.