Tesco finds new room to expand amid gloom
By Jim Hollen | Vjmedia Works | January 03, 2014
The UK-based supermarket chain has become the first multi-brand foreign retailer to enter India, paving the way for others to follow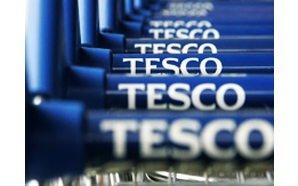 UK's top retailer and the third-largest in the world,
Tesco
, is in the news not just for being the first international chain seeking to operate
multi-brand stores
in India after the government eased foreign investment norms last year. But the UK retailer's proposal in December to pick up 50 per cent stake in
Tata group
's
Trent
Hypermarket in a deal worth $110 million is significant also because of other reasons. For one, it has decided to enter a new territory when its recent policy has been to exit foreign shores. Then, it is venturing into a business where the conditions remain tough.
Prior to the news about the India entry, the biggest announcement from the £65-billion behemoth from England's Cheshunt last year was its sale of the US business, Fresh & Easy, to private equity firm Yucaipa Companies after losses soared to £1.2 billion. The exit happened in spite of Tesco's aggressive expansion plans in the US when it launched there in 2007. Tesco's sojourn in China, a paradise for retailers, hasn't been smooth either. A few months ago, the British supermarket chain lowered its stake in Tesco China by entering into a joint venture with China Resources Enterprise (CRE), and merging its 134 stores with the 2,986 held by CRE's Vanguard. The UK retailer's stake is now down to 20 per cent in the business. That's not all. In 2012, Tesco reduced its footprint in Japan as well by selling off 50 per cent of its stake to Japan's largest retailer, Aeon.

Apart from an overall downturn in the economy, what caused the sales to slide further was the controversy in which some of Tesco's burgers were revealed to contain horse meat. Tesco Chief Executive Philip Clarke has admitted that the horse meat scandal added to the company's woes in an already slow market.

While the supermarket chain is fighting back with a £1-billion pound turnaround plan that was launched in 2012 after Tesco's first profit warning in 20 years, the India plans are significant as the company had put all expansion on hold for the next three years.

India's confounding rules
Tesco will not find things easy in India. Concerns still remain over stringent conditions linked to multi-brand retail policy - the mandatory 30 per cent sourcing from India's small and medium sector and compulsory investment in greenfield facilities. The policy also limits foreign investment at 51 per cent, making it necessary for a foreign chain to forge alliance with Indian companies. Then, there is no change in the condition that state governments have to give the go ahead to foreign retailers to set up shop - at the moment, all non-Congress-led states are opposed to FDI in multi-brand retail. To add to this, a big shadow hangs over how the policy will pan out if a new party or coalition takes charge at the Centre after general elections a few months from now.

Saloni Nangia, president, Technopak Advisors, a retail consultancy, says Tesco's India initiative is a sign of confidence in the potential of the market. "Tesco could have looked at any other market, but it chose India," she says. Reuters, however, reported a few days ago that Tesco was under tremendous pressure from the Indian government to make an application. While Tesco has issued a statement saying its investment proposal was "based on business considerations" and "not any external pressure", there is no doubt the lack of response from foreign retailers and the constant dilly-dallying have left the government very upset.

Last year, a big shock to the government came from the world's largest retailer, US-based Walmart, when its Asia head Scott Price said that India's multi-brand retail policy was not conducive for international business to come to India. Walmart later broke off with Indian partner, Bharti, partly because of internal issues and also for what it called the government's "impractical" policy.

Once Walmart lost its Indian partner, Tesco, which already had a franchise tie-up with Tata's Trent for back-end logistics and cash-and-carry, was the only hope for the Indian government. France's Carrefour, the second largest retailer in the world, which is present in India with its cash-and-carry operations, is yet to find an Indian partner. In that sense, it's not a surprise that Tesco emerged as the first international entrant in multi-brand retail.

What was surprising though was the speed with which Tesco's application was vetted and cleared by the Department of Industrial Policy & Promotion (DIPP) and then by the Foreign Investment Promotion Board (FIPB). The application was submitted on December 17 . It was cleared by FIPB on December 30, though industry and experts had raised questions on whether the application complied with the government's policy on greenfield and brownfield investments. Tesco has stated that its application is in compliance with the policy.