Tesco-Tata joint venture a test case for retail FDI
By Chaitanya Muppala | Vjmedia Works | December 19, 2013
Trent says the tie-up will operate & build on its Star Bazaar stores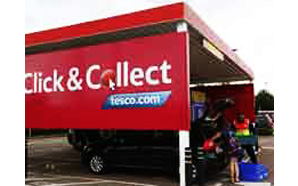 The proposed Tesco-Tata joint venture announced on Tuesday would be be a test case for foreign direct investments (FDIs) in Indian retailing.
The government has mandated that foreign companies invest a minimum of $100 million and half the total FDI go in back-end infrastructure within three years of the first tranche. Yet, Tesco is taking a 50 per cent stake in the Tata-owned Trent, which already runs hypermarkets under the Star Bazaar brand.
Although the multi-brand FDI retail policy mentions fresh investment of $100 mn, the subsequent clarifications made it seem that funding in new facilities was mandatory.
However, how much must be spent by foreign retailers on new investments is still a grey area.
Keenly watched
Trent has said the proposed partnership will operate and build on the existing portfolio of Star Bazaar stores in Maharashtra and Karnataka, thereby triggering a debate on new ventures versus expansion of existing ventures. Consutants and retailers Business Standard spoke to noted the sector would closely watch how the Tesco-Tata JV would comply with the prescribed rules.
"We need to see whether they will bring the existing stores under the JV or operate these separately," said a director of a top management consultancy firm, on condition of anonymity.
Kishore Biyani, founder and chief executive of Future Group, was more forthcoming: "If it (Tesco) is making investments in a brownfield (existing) venture (Trent Hypermarkets), it is definitely a welcome move from the policy perspective."
The Trent spokesperson said, "We believe the application is fully in compliance with the existing policy. We are not in a position to speculate further."
Where Tatas lack, Tesco comes in
A chief executive of a national retail chain said Tesco would invest in new facilities at back-end and front-end stores once the JV becomes operational.
"The Tatas might not have invested a lot in back-end, since they run just 16 stores. So, Tesco can invest in the back-end infrastructure now. Otherwise, it is difficult to deploy those funds," said the chief executive.
Adding: "I believe Tata is adjusting whatever they have invested so far as equity. So, in a 50:50 JV, Tesco is paying for front-end created by Tatas."
Kumar Gopalan of RAI said, "It is first in the market and a great signal that overseas retailers will look at Indian retail now."
However, he also believes everything depends on government approvals.
"Government has to clear the venture. A lot of reading between the lines will happen. Tatas and Tesco must have done detailed work to comply with policy guidelines."
Mohit Kampani, president and chief executive at Spencer's Retail, said: "All the money which will be brought in towards new facilities in back- end and front-end is a welcome move for the industry." If equity investments come from foreign retailers, it is better, as they understand the business better, he added.