Texvalley: The new buzz in TN's B2B -B2C retail space
By Swaminathan Balasubramanian | November 27, 2018
From being an organized space for wholesale trade to becoming a complete experience, Texvalley has emerged as a one-stop shop in Erode, Tamilnadu.
Texvalley, promoted by Erode Textile Mall Ltd., the Ministry of Textiles – Govt. of India, and the Tamil Nadu Government, has emerged to be one of the hottest retail hubs for both the B2B and B2C segments in Tamil Nadu's textile hub Erode,
Inspired by China's Yiwu International Trade City, the primary wholesale market complex in Yiwu, Zhejiang Texvalley is the only mall in India that has converted the wholesale business into an organized trade. The mall houses both wholesale and retail outlets and offers a warehouse space, business meeting points and also avenues for recreation and hospitality. Also, unlike most other malls in the country, the stores located in Texvalley operate on an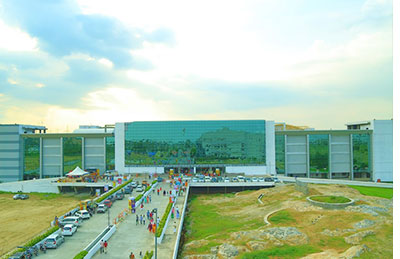 ownership basis, rather than on a rental basis.
Speaking about the mall, Kumar, Executive Director -- Texvalley says, "The total area is 1.6 million square feet and it houses close to 1,600 shops. We chose Erode because it is a production hub and also because of the business and market potential in the vicinity. The idea is to provide value to customers through variety and an organized wholesale market."
According to Kumar, the mall caters to both retail customers and bulk-buyers and enables them to get access to the widest range of materials. In terms of general offerings, the mall has a food court, battery run cars, parking areas, children's play area, ATM facilities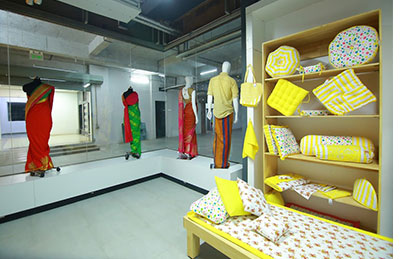 and a garden area for recreational activities.
About 80% of the mall walk-ins are from a radius of 70km to 80km. Besides, being located on the highway, it also draws the passing travellers, informs Kumar. Elaborating on how the mall caters to customer needs, he says, "We have brought the plug-and-play model. They come with goods and merchandise and we help them create the entire store, from lighting to designing. We also offer facilities to manage the logistics, transportation and warehousing. Our warehouse has an area of about 1 lakh square feet and can house 7 crore meters of products."
The average size of a showroom in the mall is about 210 sq feet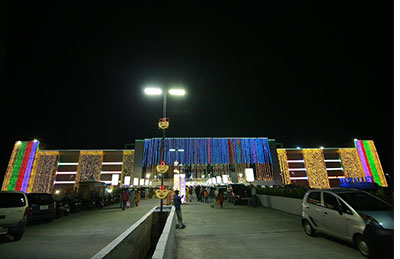 and there also plans to have facilities for artificial specially designed trail room. In term of the layout, the mall is designed in such a way that every second alternative shop is a corner shop to enable customer convenience.
"That way a customer can walk around and have equal access to all the stores. Also, if a retail customer or a bulk customer is looking to buy shirts, he/she will get exposed to a minimum of 250 varieties of shirts of just one model in one shop," explains Kumar. The shops are categorised into sections such as men's, women's, kids', home-furnishing, handloom, export-fabrics etc."
For brands having a presence at the mall, there are stay facilities, lounges, meeting rooms, conference halls and a space to conduct expos and more. There is also clear distinction in terms of retail customers and bulk buyers with zones dedicated exclusively to wholesale buyers.
Besides, the mall also offers free pick-up and drop services, affordable food court, frequently paced marketing activities and theme based events in and around the store, among others. Plans are also afoot to create unique identification membership cards that can make shopping easier and also generate big data.
As Kumar points out, Texvalley is a new concept for people in the region and it essentially aims to be a complete experience for the customers.
In term of the brands and products offered, the idea, as Kumar says, is to bring affordable products of good quality. So while Texvalley offers opportunities to emerging brands looking for deeper market penetration, it also ensures that established brands have a presence here. He adds that there are plans to have a similar mall exclusively for furniture near Texvalley soon.