'The change we want to see'
By Fairy Dharawat | Vjmedia Works | March 18, 2014
A group looking for change can become the harbingers of change. This is especially true of the retail solutions and POP industry. As we embark on the next financial year, let's find out what a few industry folks have to say about the changes they would like to see in the industry. Read On...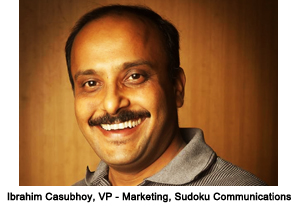 Transparency and Professionalism

When it comes to the retail solutions and POP industry, professionalism and transparency top the charts when it comes to the changes sought for by some of the industry players.
For example, Ibrahim Casubhoy, VP - Marketing, Sudoku Communications, believes that there needs to be greater transparency and cleaner deals in this industry. "We at Sudoku Communications, would love to work in a professional system where we get paid for our ideas and efforts in a fair way. " Shreesh Sharma, Executive Director at GV Display Solutions Pvt Ltd adds along similar lines, " We lack healthy competition and professionalism. Our industry is so cut-throat that sometimes we blur the lines between professionalism and unhealthy competition." Some of them also feel that professionalism also gets due to unrealistic time lines given by clients. Says Manan Bansal, Director, P3P Productions Pvt Ltd , " Timelines given by the clients are too stringent, while they need daily updates from time to time."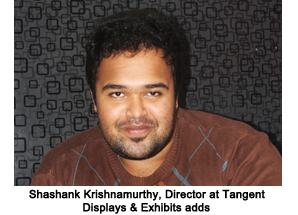 Eco Friendly Materials

Eco friendly products come next on the wish list. Says Sachin Gaikwad, Project Head, EML Viscom , "We would want our industry to become more Eco Friendly and compact (designs which are less space consuming)." Along similar lines, Shashank Krishnamurthy, Director at Tangent Displays & Exhibits adds , " There is a limited or restricted approach with how we work. We would love to change it to a more bold industry. What we mean to say with bold approach is innovation in design and flexibility in the choice of material eg. Eco friendly." Haresh Shah, MD, Jayna Packaging Pvt Ltd, adds further in the context of going green, "The POP industry has largely relied on traditional materials such as metal, wood, and plastic which carry a significant environmental footprint. I would like to see more sustainable and recyclable materials such as cardboard become the default choice in the future. "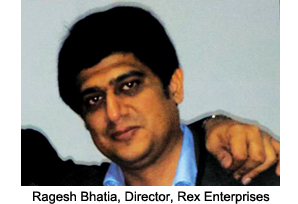 Finding right skill sets and getting organized
A lot of the desired changes finally boil down to the retail approach getting more organized and finding the right skill sets. Sandeep Pore Director at Machwel Engg Services, says, "Retail industry needs to Invest and be innovative with quality fixtures to attract customers ." Ragesh Bhatia, Director, Rex Enterprises, also believes that there is a severe lack of the right skills ets in the industry, "With the maturing of the industry and the importance of merchandising growing in the overall marketing plan we are being faced with a severe talent crisis and it's extremely difficult to find people with the right skill sets. What is missing is an organized approach to training people for this industry. Training would really help take us to the next level."
Aniruddha, Pyramid Retail Solutions Pvt Ltd, for his part feels functional design should be the focus, "Designs should work at retail and not just look good. We have to understand the key drivers of the product and why the shoppers are buying. How it looks is not important but whether the unit conveys the message to the shoppers is important. There is severe lack of shopper research carried out in our industry. There needs to be a change in the mindset which will help the industry." Mahesh Shinde, Director, DMS Retail Works Pvt Ltd adds along similar lines, "Since the importance for Shopper Marketing has grown year on year in the recent past, it calls for the brand to spend more time and have higher involvement in the planning, briefing and monitoring the retail visibility solutions that they would want to represent their brand at retail. Fair amount of time, inputs, knowledge sharing from their side would help agencies like us give them more precise solutions and in lesser time."
To sum up, training,sustainability, partnership based collaboration between the industry and clients, focus on design and having an organized approach are the immediate needs.
Blurbs: