The Flag Company unfurls expansion plans
By Smita Sinha | December 26, 2018
The signage company's new factory is spread across 45,000 sq ft and another 15,000 sq ft will be added to the existing facility soon.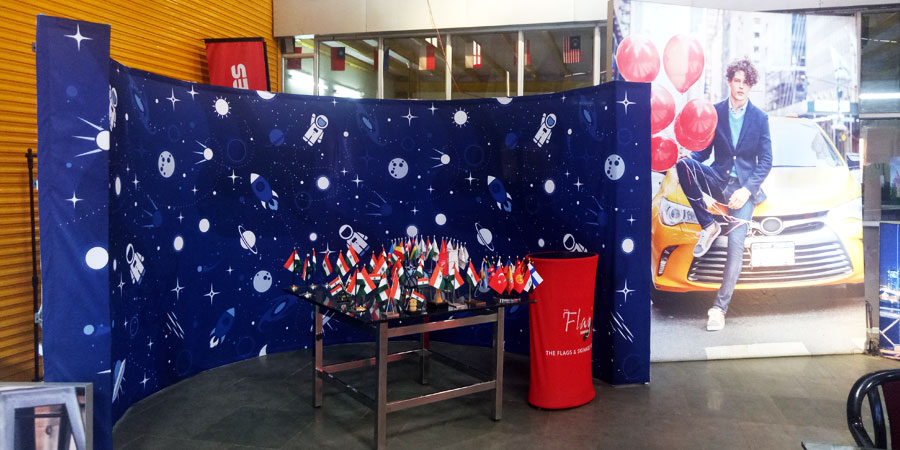 Mumbai-based flags and signage firm The Flag Company (TFC) has opened a new manufacturing unit early this year. The new factory is spread across 45,000 sq ft and the company will add another 15,000 sq ft to their existing facility soon. Currently, the factory has a headcount of 45 workmen.
Flag has presence in 7 cities – Mumbai, Delhi, Hyderabad, Chennai, Pune and Goa. It has recently opened an office in Bangalore and will soon open a new office in Dubai to cater to the Middle East market.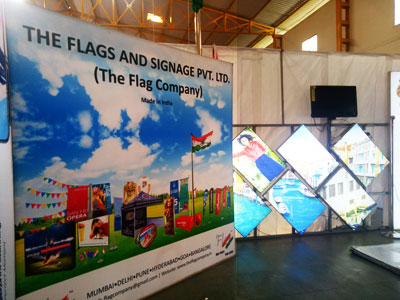 "After the January 2019 SGI exhibition, we will open a new office in Dubai. We have done a market research. Our setup is ready in Dubai, but we are only waiting for the market response. There is an opportunity in the Middle-East market and the pricing is also great," Dalvir Singh Nagi, Managing Director of The Flag Company, told Retail4Growth.
With 15 years of rich experience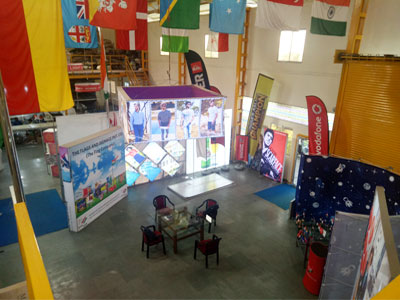 in textile and printing, TFC has been in the manufacturing business since 2006. TFC manufactures all fabric soft signages, flags for local and international consumption, backlit and front lit signages, stadium branding and billboards. The company specialises in sublimation, direct printing, disperse screen printing.
Dalvir Singh added speaking about the company, "We are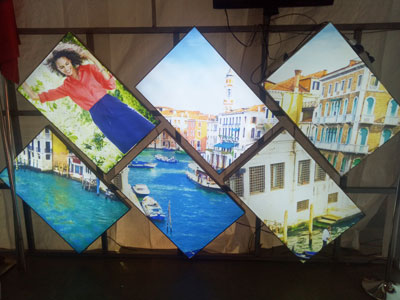 specialised in printing in different textures of fabrics like polyester-knitted, woven, satin and spun polyester, cotton, nylon and khadi in all size and to GSM varying from 70gsm to 270gsm fabric. Currently, we are printing on 3.2m x 100-m single piece of cloth without any stitches. The daily capacity of printing would be of 20,000 sq ft."
TFC has four verticals – Flags and banners, Fabric Signage, Stadium branding, LED backlit fabric lightbox. The company is equipped with all the latest machines in the market. Work is carried out at 6 units – weaving unit, dyeing and raising unit. Fabric processing and printing, quality control division, stitching unit and packaging.
"We are the only company in India manufacturing fabric from procuring yarn to weaving to printing to stitching till dispatching. For four colour print jobs we use Juki Machinery for all the stitching and weaving is done on Sulzer Looms in order to produce the finest quality fabric," Singh added.
The company has a few strategic retail projects for Central, FBB, Mark & Spencer's Chumbak, Clarks and many more. "We have produced 35,000 sq ft of retail backlit signages in 2 years. Recently, we have done 550 sq ft backlit ceiling for Central in BB Kumar Pacific, Pune, " said Singh.
Apart from retail, the company has manufactured flags for various government bodies (Indian and International), defence and police services (Army, Navy and Air Force), sports clubs (BCCI, IPL, Hockey Federation etc) and large corporates (Reliance Industries, TATA Group, Pfizer etc) locally and globally.
Since inception The Flag Company has been growing in turnover by more than a 100 % year on year. In a short span of time, the company has managed a substantial market share making in-roads into the local and international markets like Africa, Europe and South East Asia.
Similar News
Keeping in line with both sustainability and aesthetics in mind, Indian retail sector is fast embracing soft signage, which also uses nomenclatures like fabric or textile signages. VM&RD talks to leading brands and retailers, along with some of the leading vendors who are fast joining the changing curve of the signage industry.
The brand aims to capture the unorganized market by bringing value and expects the helmet category to contribute 5% to the turnover and capture 30% of the market in the next five years.
The Flag Company has recently started large format printing using fabric as the medium. It can produce 10 ft wide soft signages with no visible joint.
The company offers best cost advantage for the long-lasting and easy-to-assemble soft signage solution.