The Flag Company launches eco-friendly fabric for soft signage
Vjmedia Works | May 30, 2017
The company offers best cost advantage for the long-lasting and easy-to-assemble soft signage solution.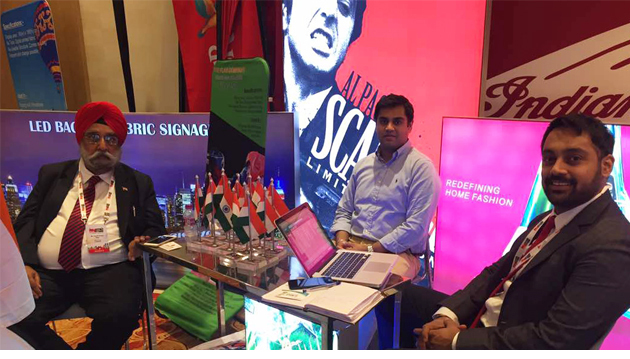 India's only manufacturer for signage material, The Flag
Company has recently introduced eco-friendly fabric for back lit fabric light box which can be used as wall art as well as a POS solution for retail. Made in India, the eco-friendly substrate can be used for retail design and VM purposes as well as for advertizing needs.
Dalvir Singh Nagi of The Flag Company explained to Retail4growth, "This is the newest way of using eco friendly substrate for advertising in store and retail design. The rat race for capturing a shopper's attention in retail is a constant one and this product of ours works wonders in creating a focus. It is a unique solution which is a wall art, POS material and a source of light all rolled into one. Structurally this long-lasting solution is very simple to execute because it comes with standard brackets that can be easily assembled at the POS by an installation team. With the standard brackets different bespoke sizes can be easily achieved and with different fabrics and LED light panels a plethora of effects can be created. With these LED light boxes, interesting brand graphics are printed on fabric and it is mounted on the Aluminium box with the help of channels and silicon extrusions. This makes the signage portable and it is easy to fold, transport and store. By simple ironing, the creases can be removed and tension can be created at the time of mounting for the immaculate visual display. We also provide maximum cost advantage as we are the manufacturers of raw materials too."

With 25000 sq ft production area, The Flag Company also plans to double up the size in terms of machinery along with keeping stock within a year's time.