The MobileStore offers 4 hour delivery service for online shoppers
Vjmedia Works | February 11, 2015
Online shoppers can now enjoy the experience of getting their mobile phones delivered at their door step within 4 hours or can even book it online for pickup for the nearest store, in 90 plus cities in India.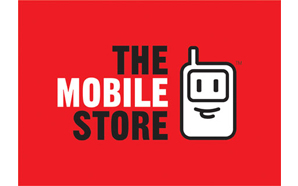 The MobileStore with its network of 700 stores across India is the first to launch a unique service that brings online shopping with instant gratification. This new 4 Hour Service offering by The MobileStore comes with a host of benefits as a trained sales buddy from the store delivers the mobile phone right at the door step, assists with the new phone setup along with data transfer, screen guard installation and selection of the right insurance products and accessories. To add on, all this with easy payment options of cash or card, thus bringing across "a shop like experience at the doorstep".
Speaking on the occasion, Himanshu Chakrawarti, CEO, The MobileStore says, "All sellers on various marketplaces are competing to provide customer with best pricing, but are lacking the ability to offer instant delivery or instant gratification that increasingly customers are looking out for. With this service The MobileStore provides a combination of both great pricing and instant gratification. With our extensive reach across the country along with a well distributed inventory and trained executives, this new initiative is hard to beat. This strength will aid us in bringing the'store experience to online customers'."
Taking this shopping experience to the next level The MobileStore has strategically tied up with the leading PCWs like zopper.com, mysmartprice.com, 91mobiles.com and leveraged its distributed store network, to bring to customers not just the best price but also the convenience of getting the mobile phone delivered in 4 hours at their door step. Customers also have an option of pick up from the nearest store.