The Sleep Company launches 2 phygital stores in Mumbai with SmartGRID technology
By Retail4Growth Bureau | November 23, 2022
The brand plans on opening 25+ stores in strategic locations over the next six months and aims for Rs 500 crores by FY24 and Rs 1000 crores in the next 4-5 years.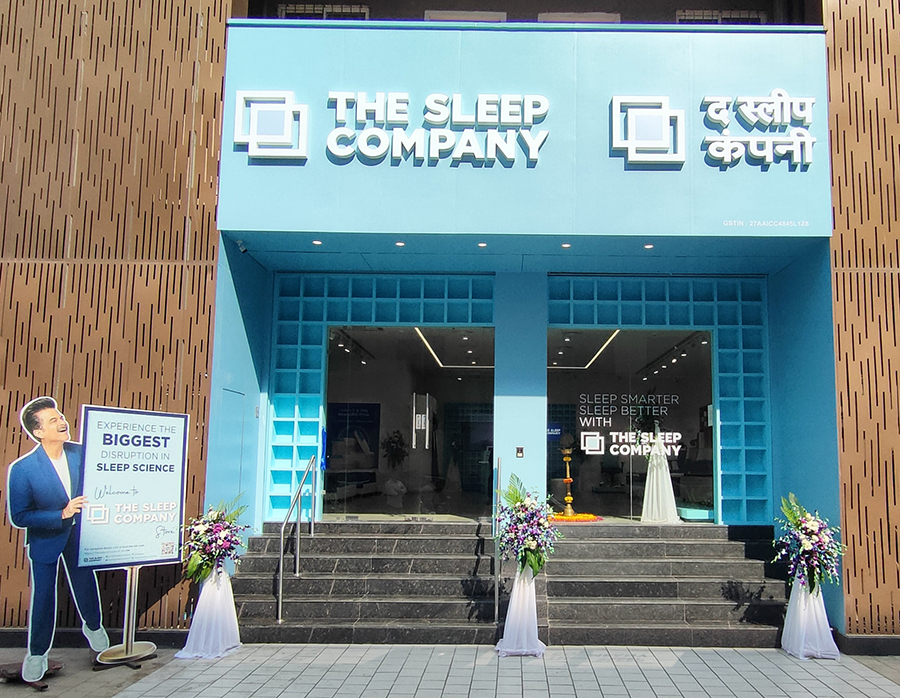 The Sleep Company, Asia's first and only SmartGRID technology-based mattress and comfort-tech solution provider has launched two retail outlets in Thane and Andheri West, Mumbai. This marks The Sleep Company's entry into the country's financial capital in addition to its presence in Hyderabad and Bengaluru. The brand will be utilising the funds it recently secured in its Series B round to realise its target of opening 25+ stores across the country.
Both of The Sleep Company's Mumbai stores will serve as a key experiential touchpoints for customers to interact with the brand. The store will function based on a phygital model, allowing the customers to cash and carry small products from the store while ordering SmartGRID mattresses online that will get delivered to their doorstep, informs the company.
Commenting on the store launch, Harshil Salot Co-founder of The Sleep Company said, "It is truly gratifying to witness our dream of having an extensive omnichannel presence turning into reality one step at a time. Our journey so far has been incredibly rewarding and the brand is successfully on the course to achieving a 400% YoY growth this fiscal. Our phygital stores are a crucial component of this growth and the Mumbai Store launches will aid us in this endeavour. We look forward to offering the best of Asia's sleep technology to the city."
"Being part of an industry where the touch-and-feel factor still plays a crucial role for consumers has led to the brand's natural gravitation towards setting up physical outlets. Catering to our consumers' needs and expanding the channels through which they can reach us is a priority for the company. In a city like Mumbai, where consumers are spoilt for choice, we are sure that The Sleep Company's innovative products will stand out and revolutionise the way the city sleeps and sits", added Priyanka Salot, Co-founder of The Sleep Company.