This is only the start of e-commerce in India: Rahul Chowdhri
Vjmedia Works | May 14, 2015
Interview with Partner, Helion Ventures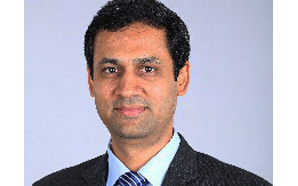 Mauritius-based Helion Ventures Partners, an India-focused venture fund, has been active in the technology start-up and e-commerce space in the country. The firm has made some marquee investments in MakeMyTrip, Redbus, TaxiForSure and Housing.com. Rahul Chowdhri, partner, Helion Ventures, spoke to Itika Sharma Punit and Digbijay Mishraabout his observations of online retail in India, how he makes investment decisions, and how valuations in the sector are derived at. Edited excerpts:
As an investor, what are your observations on the Indian e-commerce sector?
What we are seeing is just the start. We are still a very small e-commerce country. Retailing in India is $600-700 million, of which less than a per cent gets transacted online. In China, about 10 per cent of retailing is done online. So, while we have seen a lot of growth in the past three-four years, there is very large headroom in front of us. We'll see a lot of the existing companies benefiting from this headroom.
Compared to the US and China, where do you think the e-commerce sector in India stands?
The one advantage India has over other countries is that there is no large organised retail play here. So, the choice for a consumer is a mom-and-pop store or an e-commerce store. That points to a good potential for pure play e-commerce companies emerging here. India's gross domestic product (GDP) per capita is still behind both those countries; so, the kind of stuff that gets bought here will be more utility and need-based versus something exotic. It might still be a few years before we see more niche players emerging in some categories. For a country of more than a billion people, we still have only 35-40 million shoppers online and have a long way to go.
What metric do you go by in making investment decisions?
It is very hard to decide these days. The quantity and quality of entrepreneurs has gone up significantly. It is more difficult to differentiate between teams. They are all young people, so you cannot go and ask their employers or employees, because many of them have never worked before. Hence, a reference check is hard. In such cases, the job of a VC (venture capital) becomes harder. To solve this problem, we very consciously keep a top-down approach on each sector. While we continue to talk to a lot of teams and entrepreneurs, as a firm, we all look at specific sectors and create a view on these. We form some theories and theses on what models will work in a sector and then go after those. This helps ensure we do not get surprised when many options come our way. Our days are much busier now.
Housing.com, a portfolio company of Helion Ventures, has seen issues relating to the founding team. Do you work closely with your investee companies to ensure such issues do not arise?
I cannot comment on Housing.com, as I'm not directly involved there. However, in general, I can say we understand the help that we need to provide start-ups. While we are six people on the investment side, we have another six people on the portfolio management side, which to us is very important.
What is the mechanism you use for deriving valuations in the e-commerce space?
You will never find a standard answer to this. Most of the time when we come in, which is the first or the second round of funding, it is very hard to base our decision on any performance. If I do it on a multiple of gross merchandise value (GMV) or multiples of transactions, the company will get no value at all, because at that stage the numbers are very small. But the growth is very high. So initial years are all about how much cash does a company need for the next 18-24 months and what valuations are both the sides agree on. So there is no science, it is more subjective. Entrepreneurs have a view of how much money they want and what they think of the valuation, investors have a view on how much stake they want and what they are ready to pay and the decision is based on that. As these companies go forward, their performance starts mattering. The first criteria of the performance is revenue, at a later stage, it is profits and margins.
What are the new avenues within e-commerce that you are looking at?
It's very hard to say at this point. We keep looking at variations of the same, where there is a significant differential. There are several places that are still available, like some hyper-local play and used goods space. I think, we would see a lot more product brands, such as YepMe. I am sure there are more product brands that are available and that we can invest in. As the large segments become even larger, you will see more sub-sectors emerging and these are all possible cases where we will see activity.