Threads and Shirts unveils first retail store in South Mumbai
By Nabamita Chatterjee | November 02, 2017
They plan to expand the brand soon through a new store in Bandra to reach out to their north Mumbai clientele through a more personalized approach.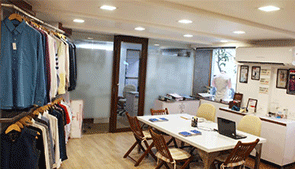 Threads and Shirts recently opened its first store at Opera House in Mumbai. The brand has a modernist made to measure concept, started by Anisha Chaudhary, bringing together a delicate combination of exquisite fabrics and a meticulous construction process. The store is spread across an area of 1000 sq. ft. having more than 300 Fabrics to select with Sea Island Cottons, Pure Egyptian Cottons, exotic linens with variety of weaves and prints to corporate looks and subtle hues.
The boutique store has been designed by the Founder and CEO Anisha Chaudhari,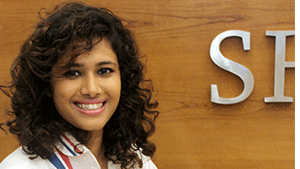 choosing a quaint location to provide a more intimate bespoke environment to the clients. This location in South Bombay is tucked snugly away from the hustle bustle of the main street clamour. The design concept has some vintage and interesting looks for the store, from an antique wooden trunk to London street signs it marks the journey Anisha took toward bespoke and made to measure.
On what led the brand to diversify in the offline retail channel, Anisha shares, "Threads & Shirts being a custom tailored concept provides a more one on one attention to detailing. Whether it's getting the right measurement or even understanding the customer's shirt essentials. Being a luxury shirt company providing the perfect fit and styling is the core agenda for the T&S team. Our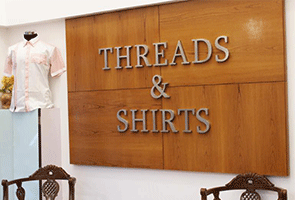 offline store in Opera house houses our master tailor who measures the customer and understands his fit requirements after which the in house stylists helps design the shirt according to the clients preference, occasion requirements.
She also informs, "We also send across a travelling stylist to our clients to their home or office, we do realise that clients tend to get very busy in their weekdays or weekend schedules so we request clients to book a prior appointment with our professional shirt specialist who visits with a set of fabric brochures, shirt / body measuring tools and also a styling form to help style the shirt accordingly. This is a way we provide a luxurious shirt experience".