Tier III cities drove 3-day sale: Amazon India
By Karan Choudhury | January 23, 2017
It said daily units sold exceeded Diwali, New Year sale which witnessed 200% growth over a usual day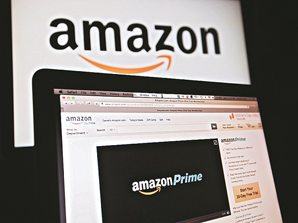 E-commerce major Amazon India saw significant growth in new customer additions in tier III cities like Virudhunagar, Sambalpur and Kolhapur during its 3-day sale that ended today.

The India unit of the US-based company said it also saw 200 per cent growth overall between January 20-22 compared to a normal day.

"Amazon.In saw remarkable new customer growth in tier III cities, including Patiala (1,084 per cent), Virudhunagar (630 per cent), Sambalpur (475 per cent), Kolhapur (400 per cent) among others," Amazon.In said in a statement.

It added that the daily units sold exceeded Diwali and the New Year sale which witnessed 200 per cent growth over a usual day.

"We are humbled by the massive customer interest in Amazon's Great Indian Sale and are excited by the new benchmarks set for daily units, cashless payments using Amazon Pay, and Prime," Amazon India V-P and Country Head Amit Agarwal said.

The company saw its new customer acquisition rate matching the peak of Diwali shopping season and witnessed over 185 per cent rise compared to a normal day. The growth was even stronger in tier II and III geographies (200 per cent).

All product categories grew in the range of 2x-7x as compared to a regular day, it said.

Besides, sellers from tier II and below geographies witnessed growth of over 135 per cent as compared to a normal day.