Titan Eyeplus launches first boutique store at Park Street in Kolkata
By Nabamita Chatterjee | January 29, 2018
With an extensive retail network across the nation, this is the first boutique store of Titan Eyeplus store in Kolkata and in West Bengal. The boutique store, caters to luxury eyewear needs of the customers.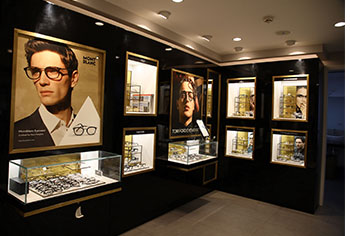 Titan Eyeplus, India's one of the largest optical retail chain from Titan Company Limited, recently inaugurated its first boutique eyewear store in Kolkata, West Bengal. Located at Park Street, the launch of the store aims at providing an enhanced shopping experience to customers.
Spread across around 1100 sq. ft., the boutique store got inaugurated by Ronnie Talati, CEO, Eyewear division. The Titan's presence is strong in that area with Fastrack, World of Titan, Helios & Caratlane being present there in the same vicinity of Park Street currently. Right from the classy interior design, the product assortment is highly skewed towards International brands.
Speaking on the occasion, Ronnie Talati, CEO, Eyewear Division, Titan Company Limited said, "Titan Eyeplus has always strived to be in the forefront providing quality branded products across varied price points. In an endeavour to serve our esteemed customers with unique offerings and with luxury aesthetics and in-store experience, the former Titan Eyeplus Camac Street store has been re-located to this happening area of Kolkata with the much-needed grand look. The brand has planned to expand its retail wing across India and this is our 476th store in India. This is our first strategic expansion in the field of boutique store format starting with Kolkata."
Strategically spread over double storey and adding state-of-the-art pieces of architecture, the store aesthetics have been showcased with a huge array of International brands; enabling it to be the one-stop destination for the residents of this exclusive locality. The store offers an open browse & try format which helps customers to pick and choose from a wide variety of trendy frames, lenses and sunglasses, from Titan Eyeplus as well as other international brands such as Tommy Hilfiger, Rayban, Steppers, Vogue, Oakley etc. The store also provides consumers with high precision Titan lenses and customized powered sunglasses. Customers can avail the facility of Free Zero Error Eye Testing, conducted by optometrists who are trained and certified by the world famous Sankara Nethralaya.