TracyLocke India appoints Sameer Mehta as their new President
By Nabamita Chatterjee | Vjmedia Works | July 21, 2015
With 17 years of experience, Sameer has knowledge and experience in helping businesses grow through interventions at the point of purchase and this has been utilized extensively for brands like Samsung, Motorola, Hindustan Unilever, and many more.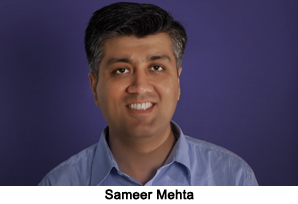 DDB Mudra Group recently appointed Sameer Mehta as the President at TracyLocke India which is the DDB Mudra Group's Shopper Marketing, Field Marketing and Retail Solutions agency. In his new role, Sameer will report to Madhukar Kamath, Group CEO & MD, DDB Mudra Group.
Sameer has been a part of the DDB Mudra Group since 2005 and has been instrumental in setting up and growing the field marketing, retail solutions and shopper marketing services for the group.
Quoting on his appointment, Sameer Mehta said, "I look forward to this opportunity as we imbibe the TracyLocke philosophy of'Buy Design' in our day to day work. We believe in putting intent and purpose behind every activity that leads a customer to buy a brand. This principle helps us design experiences that turn shoppers into believers. We are seeing this being practiced by TracyLocke in the US with Pepsico, where they deliver cutting edged brand experiences. The global win of the SC Johnson business will also give us an opportunity in India to collaborate with other markets. Truly a lot to look forward to for us in TracyLocke India."
Madhukar Kamath, Group CEO & MD, DDB Mudra Group, said, "Since we announced the leadership restructure at DDB MudraMax earlier this year, I have been working very closely with Sameer. This has reaffirmed the belief that I always had in TracyLocke India's capabilities to become one of the flagship businesses of the DDB Mudra Group. I am excited about the potential that we have to deliver technology led solutions in this space with Sameer at the forefront. He has a core team that has helped him grow this business and I am sure will continue to do so. I congratulate him on this well-deserved elevation within the group and look forward to working closely with him."