TRENDS opens 6 stores in Kerala
By Retail4Growth Bureau | April 26, 2022
The new Trends stores have come up in the cities of Kollam, Alapuzha, Kozhikode, and in the Malappuram district, with most of these stores over 6000 sq feet.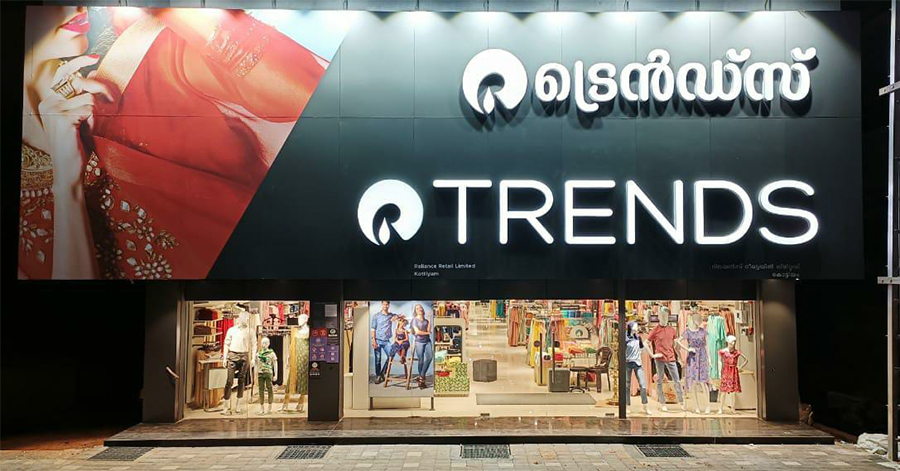 Leading apparel and accessories specialty chain of Reliance Retail, TRENDS, has announced the launch of six new Store in Kerala. The new Trends stores have come up at Kottiyam in Kollam; Nooranad in Alappuzha; Beypore in Kozhikode; and Kuttipuram, Ponnani and Edavannapara in Malappuram district.
The new Trends stores boast of modern looks and ambience featuring an exciting range of good quality and fashion merchandise that is relevant to the consumers of the region and at prices that are affordable and seen as high value for money, says the company release.
While the Trends store in Kottiyam is of 8880 sq. ft space, the Nooranad store is of 7150 sq. ft., the Beypore store is of 5538 sq. ft; the Kuttipuram store is of 7180 sq. ft., the Ponnani store is of 6500 sq. ft., and the Edavannapara store is of 6840 sq. ft. space.