Trends opens new store in Alapuzha district, Kerala
By Retail4Growth Bureau | May 12, 2022
The 5692 sq. ft store is the first one in the Bharanikkavu town of Alapuzha district of Kerala.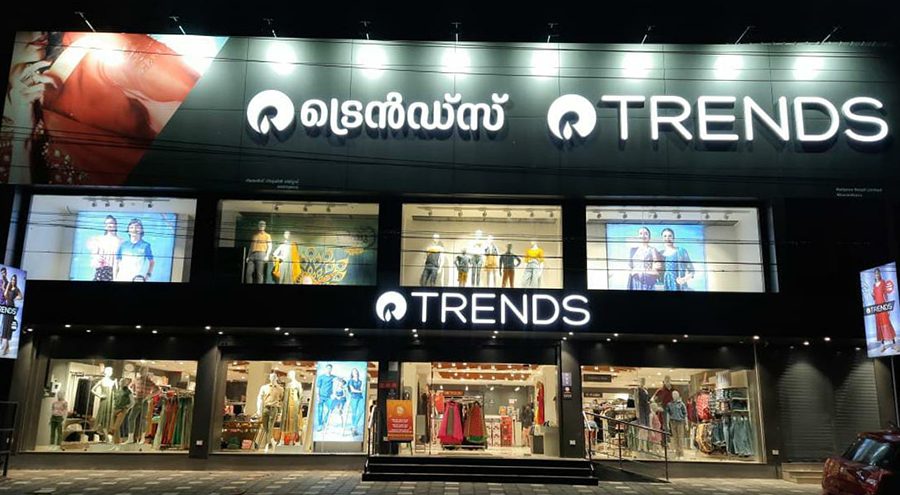 Apparel and accessories specialty chain TRENDS of Reliance Retail, has announced the launch of its new store in Bharanikkavu town of Alappuzha district in Kerala. The launch is part of Trends' focus on strengthening its reach & connect with consumers in India – right from Metros, mini metros, to Tier 1, 2 towns and beyond & is India's favorite fashion shopping destination. The Trends store at Bharanikkavu boasts of modern looks and ambience featuring an exciting range of good quality and fashion merchandise that is relevant to the consumers of the region and at prices that are affordable and seen as high value for money, says the company statement.

The 5692 sq. ft store is the first store in the Bharanikkavu town and has a special inaugural offer for its customers.
The retail brand had earlier announced the launch of six new stores across different districts in Kerala - Kottiyam in Kollam; Nooranad in Alappuzha; Beypore in Kozhikode; and Kuttipuram, Ponnani and Edavannapara in Malappuram district.