Unified Commerce is a vaccine for retail : Retailers
By Retail4Growth Team | September 25, 2020
During ReTechCon ONLINE 2020, organized by RAI, retailers emphasized on the growing role of technology, adopting digital & contactless solutions and new business strategies around unified commerce.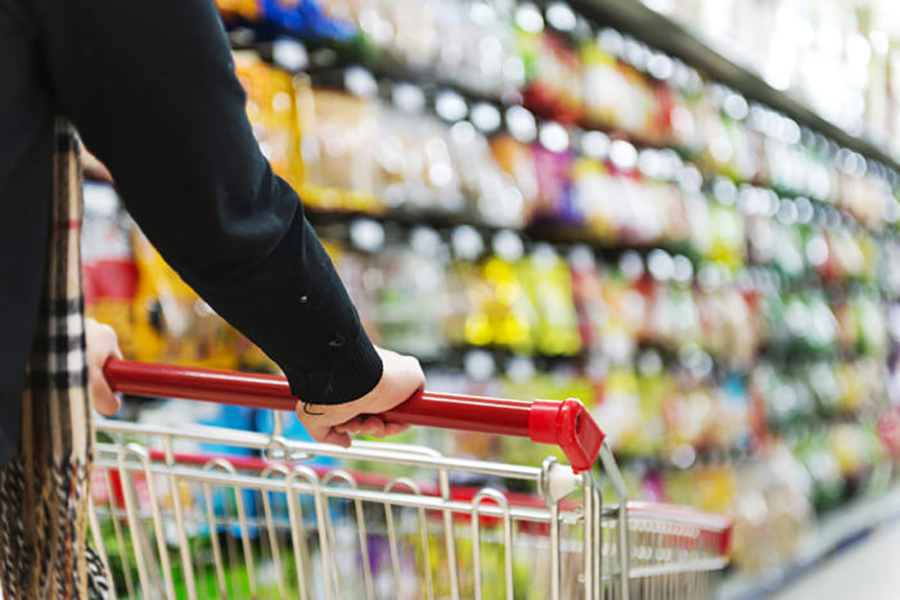 The Retailers Association of India (RAI) organised the 14th edition of the Retail Technology Conclave (ReTechCon), the country's largest meeting point for Retail CEOs & CIOs, technology experts and service providers on 24, 25 & 26, September 2020 in its virtual avatar— ReTechCon ONLINE 2020.
Technology is central to revival and growth in the current situation. This conclave is designed to help retailers understand the rapid changes in technology and adapt to them for the benefit of their businesses as well as consumers.
"A lot has changed in 2020, a lot of it for the better. Retailers are turning to technology to save their businesses, plan better, increase productivity and service their customers. It is redefining retail like we had never imagined before," said Kumar Rajagopalan, Chief Executive Officer, Retailers Association of India (RAI), speaking about the theme.
Setting the tone of the conclave BS Nagesh – Chairman TRRAIN, said "The pandemic has pushed retailers to be available 24X7 unlike for 12 HRS previously. It is now important that even the front-end associates are digitally connected with customers."
From among the 80+ speakers of ReTechCon ONLINE 2020, other speakers speaking on the first day (Sep 24) included international speakers such as Matthew R. Shay - President and CEO, National Retail Federation (NRF), USA; Cheol Kim of Intel Corporation; and Gary Schoch – HCL.
In a special address Matthew R. Shay - President and CEO, National Retail Federation (NRF), USA, said, "Retailers across the world have accelerated new technologies in ways that make it safer and easier for consumers reducing friction throughout the retail engagement process."
Emphasising the impact of the crisis on retail Deepak Kishanchand - Head - IT, South Asia & Middle East, Levi Strauss & Co., said, "The pandemic has made us think differently at rather the positive side of things. We have been able to make our entire ecosystem digital & even contactless." He was speaking at the panel discussion on 'Recreating the Magic of Retail in a Contactless World'.
Speaking about how retailers are changing, Deepak Agrawal - Head Commercial at Titan, said, "Most retailers are now more open to embracing online retail and omnichannel. CFOs & CIOs have to collaboratively work even more towards strategic digital transformation." He was a part of the discussion on 'Leverage AI-Powered Insights'.
Speaking on Unified Commerce Dr. N Mohan, Executive Director & CEO, Clarks India, said "Unified Commerce is a vaccine for retail. It compelled businesses to press the reset button. However, to make the most of it, we need to be able to capture the relevant micro-moments. Going forward, we will have to completely rethink our business strategies around unified commerce."
Agreeing with Dr. N Mohan, Avnish Kumar, Director, Neeru's added, "The pandemic has given us a wonderful return gift in terms of omni-channel. What retailers hadn't done for 3 years in terms of digital adoption, they did in 3 months."
Other CXOs speaking at ReTechCon ONLINE 2020 included names such as Avnish Kumar - Neeru's, Dharmender Khanna, Head – Digital Transformation, SSIPL Retail, Dr. N Mohan - Clarks India, J P Shukla - Nysaa Retail, Rajesh Jain - Lacoste India, Sanjay Vakharia - Spykar Lifestyles, Venkatesalu P - Trent Ltd.; Deepak Kishanchand - Levi Strauss & Co.; Anand Agarwal, CFO, V-Mart Retail; Nikhil Chandarana - CFO, Tata Starbucks; Pramod Gupta - CFO, Arvind Fashions; and many more.