Uniqlo turns to India for garment biz
By Christopher Brace | Vjmedia Works | June 26, 2014
Chairman of Japanese clothing major calls on Modi, wants to source garments from India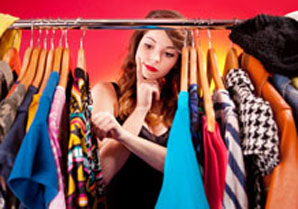 Tadashi Yanai, chairman of leading Japanese clothing chain Uniqlo, met Prime Minister Narendra Modi in the capital on Wednesday to talk about the group's business interest and multi-billion investment plans in India. This is the first high-profile industry meeting with Modi after he took charge as PM. to set up single-brand stores. This is Modi's first high-profile international meeting with any industrialist after he took charge as PM.
A government statement said Uniqlo was looking to source garments from India for exporting to other countries. Modi, who is scheduled to visit Japan in August, welcomed Uniqlo's interest in India and elaborated on the benefits of the country's garment sector in his interaction with Yanai.
Although Fast Retailing Co Ltd's Uniqlo has been exploring opportunities to set up stores in India, it is learnt to have indicated that in the first phase, it would like to source from Indian market. Uniqlo stores may come in the next phase, though no timeframe is given. According to sources, in the medium- to long-term, the company is looking at investing heavily in India, with plans of hundreds of stores.
Besides Modi, Yanai and his team also met commerce minister Nirmala Sitharaman and textiles minister Santosh Gangwar to discuss the potential of tying up with manufacturers in the country.
While the Apparel Export Promotion Council (AEPC) made a presentation to hardsell India's potential in garments as well as a sourcing destination for several top brands of the world, Uniqlo wants it to identify the 10 biggest manufacturers with which it could tie up for exports.
The global brands sourcing from India include Zara, Next, GAP, Marks & Spencer, Ann Taylor, Ralph Lauren, Abercrombie & Fitch.
India's comprehensive economic partnership agreement (CEPA) with Japan under which textile raw material can be imported duty-free has been highlighted as a big plus in talks with Uniqlo. It has also been promised stand alone buyer seller meet to explore possibilities.
Currently, Uniqlo sources apparel from China, Vietnam, Bangladesh and Indonesia.
While brands such as Uniqlo and GAP are waiting for the right opportunity to set up stores in India, other single-brand majors such as Zara and Marks & Spencer already operate in India through local partnerships. H&M, too, has been cleared by the Indian government to run business in the country and is expected to open stores this year.
In 2012, the United Progressive Alliance government raised the foreign investment level to 100 per cent from 51 per cent earlier in single-brand retailing. Even so, not many marquee brands have come on their own, primarily because of the hurdle of 30 per cent local sourcing, preferably from small and medium industries. Furniture major IKEA and fashion chain H&M are the only exceptions to file their applications to invest in India.
Uniqlo is believed to have risen from roadside chains to one of the biggest apparel retailers in Asia.
It runs over 2,000 outlets worldwide. The company has also been in the news for talks with textile and apparel company Arvind for setting up stores in India. However, subsequently the tie-up didn't materialise.
While the Indian retail market is pegged at about $600 billion, the country's textile and clothing value chain is worth $90 billion. Clothing sector exports are at about $15 billion.