US based J.J. Gumberg to launch largest mall in Punjab
By Susmita Das | Vjmedia Works | September 03, 2013
US based developer J.J. Gumberg Co is investing more than Rs 800 crore along with Sun Apollo real estate private equity fund to develop one of North India's biggest shopping destinations named the'North Country Mall'.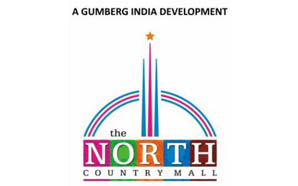 USA based J.J. Gumberg Co, a third-generation global real estate Development Company in alliance with Sun Apollo Real Estate Private Equity Fund, will be introducing the largest mall of Punjab at Mohali. The project'North Country Mall', initiated to bring in retail revolution in Punjab, will be launched in October. The North Country Mall is the company's first project outside US and is part of the group's $7 billion investment plan for India. Additionally, there are some 30 projects in the pipeline entailing an investment of $ 7 billion over the next 7 years.
"We hope to change the retail paradigm in India for decades to come," said B Anantharaman, Managing Director and CEO, Gumberg India. He further added, "Each of Our Malls would have the best in class - World class design, positive ambience and functionality and sheer customer delight. The Company is injecting over USD 5 billion to create, own and manage up-to 30 regionally dominant Malls anchored by the leading domestic and foreign tenants."
Spanning across 1.8 million sq ft, the mall will also illustrate ten anchors, four customized shopping levels with over 280+ retail units having mix of international, national and regional brands which include Marks and Spenser, Reliance Hypermarket, PVR multiplex, Lifestyle, FCUK, Esbeda, Tresmode, Madura International Brands, Eske, Jack &Jones, Apple, Adidas, Calvin Klein, Central, Heel & Buckle, Paris Hilton amongst many more.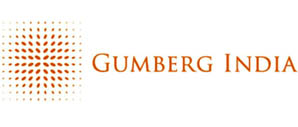 The renowned U.S.-based architects, TVS Design has been assigned to design the space. The overall mall concept demonstrates western style, with an emphasis to create a uniquely fun and exhilarating shopping experience, featuring distinctive and inviting storefronts, and eye-catching architectural elements, high ceilings, wide corridors and multiple points of access along with adequate parking for current and future needs. Placed on NH-21, the Mall will showcase 375 ft of frontage with intent to make it a distinctive landmark.
Speaking on the selection of destination, Anantharaman shared, "We also explored Amritsar and Ludhiana but demography and infrastructure did not support it as FDI requires minimum 50000 sqmt an area tough to find in these cities." Followed by Mohali, similar projects will soon start in National Capital Region along with the Gurgaon Dwarka Express way, Bangalore and Hyderabad.