VCs ride on e-commerce mergers
By Siddharth Thakkar | Vjmedia Works | May 29, 2014
A large chunk of PE/VC firms are set to reap major returns through consolidations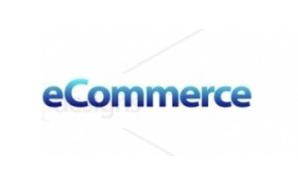 Tiger Global and Accel Partners are considered to be leading the pack of private equity (PE) and venture capital (VC) investors focusing on India's growing e-commerce space. Through the recent Flipkart-Myntra merger, the two funds, which have stakes in the merged entities, have ensured huge returns before making an exit.
A large chunk of PE/VC firms are set to reap major returns through consolidations. The method is simple - buy multiple stakes in competing firms, push for mergers among portfolio companies and make it large enough for a strategic sell-out.
Consider the strategy of Tiger Global and Accel Partners. Besides holding stakes in Flipkart and Myntra, the two VC firms held stakes in Letsbuy (acquired by Flipkart) and exclusively.in (acquired by Myntra); Accel also held stake in Shersingh (acquired by Myntra).
"VCs can only record windfalls by having stakes in ultimate winners. Initially, they followed the 'spray & pray' strategy. Subsequently, they understood the space better and started focusing on winners in their portfolios and consolidated losers with winners...Now, they are upping the ante by investing further on companies that they think are the real winners," says Sumant Kasliwal, founder and chief executive, 20Dresses.com.
IDG Ventures, another India-focused fund, holds stakes in companies such as Flipkart, Lenskart and FirstCry. According to reports, IDG is considering merging Lenskart and FirstCry under Flipkart.
Sudhir Sethi, founder and chairman, IDG Ventures India, says, "More venture and seed funds will commit capital, as an exit has been proven by the Myntra deal. I also expect the bar for buying companies to rise between Flipkart, Amazon and Snapdeal. Therefore, existing e-commerce companies will have to scale much more to be bought out."
According to a VCCedge report, mergers and acquisitions in the Indian e-commerce space so far this year increased 187 per cent, compared to the entire 2013. This year has seen six deals (worth $310 million), against 12 deals (worth $108 million) last year. Also, the size of PE/VC deals rose 7 per cent to $637 million from $592 million in 2013.
"The Flipkart-Myntra deal clearly seems a true "strategic move". I think the promoters, as well as investors, clearly understand they need to fight Amazon and be proactive. While we are yet to see action from Amazon, I predict huge investment activity from the company in gobbling up smaller businesses in the technology, logistics, retail and brand segments," Kasliwal said.
SAIF Partners, another PE major, owned stakes in Inkfruit and Zovi, which were merged early last year.
Aashish Bhinde, executive director, Avendus Capital, said, "I don't believe Tiger or Accel's decision to invest in Myntra was based on their investment in Flipkart. Having said that, some investors active in the e-commerce space hold positions in multiple companies; these could potentially be consolidated among investors, which will provide them an exit route from one of those investments."
Kasliwal said, "Most instances of consolidation in the Indian e-commerce space have been bail-out transactions, carried out with the objective of bailing out the acquired business, giving a face-saving and respectable exit to promoters and investors."
Examples of bail-out transactions include Zovi's acquisition of Inkfruit, Fashionandyou's buyout of Urbantouch, Babyoye's buyout of Hoopos, Tradus's buyout of Buytheprice and Snapdeal's buyout of Shopo.