Viviana Mall rolls out the red carpet as it reopens post-Covid
By Retail4Growth Team | September 03, 2020
The Thane-based mall gave a royal reception to its customers as it reopened after six months. The mall reloads with surprises, royal treatment, assured safety and quirky recreational set-ups for customers to have a nice leisure-time inside.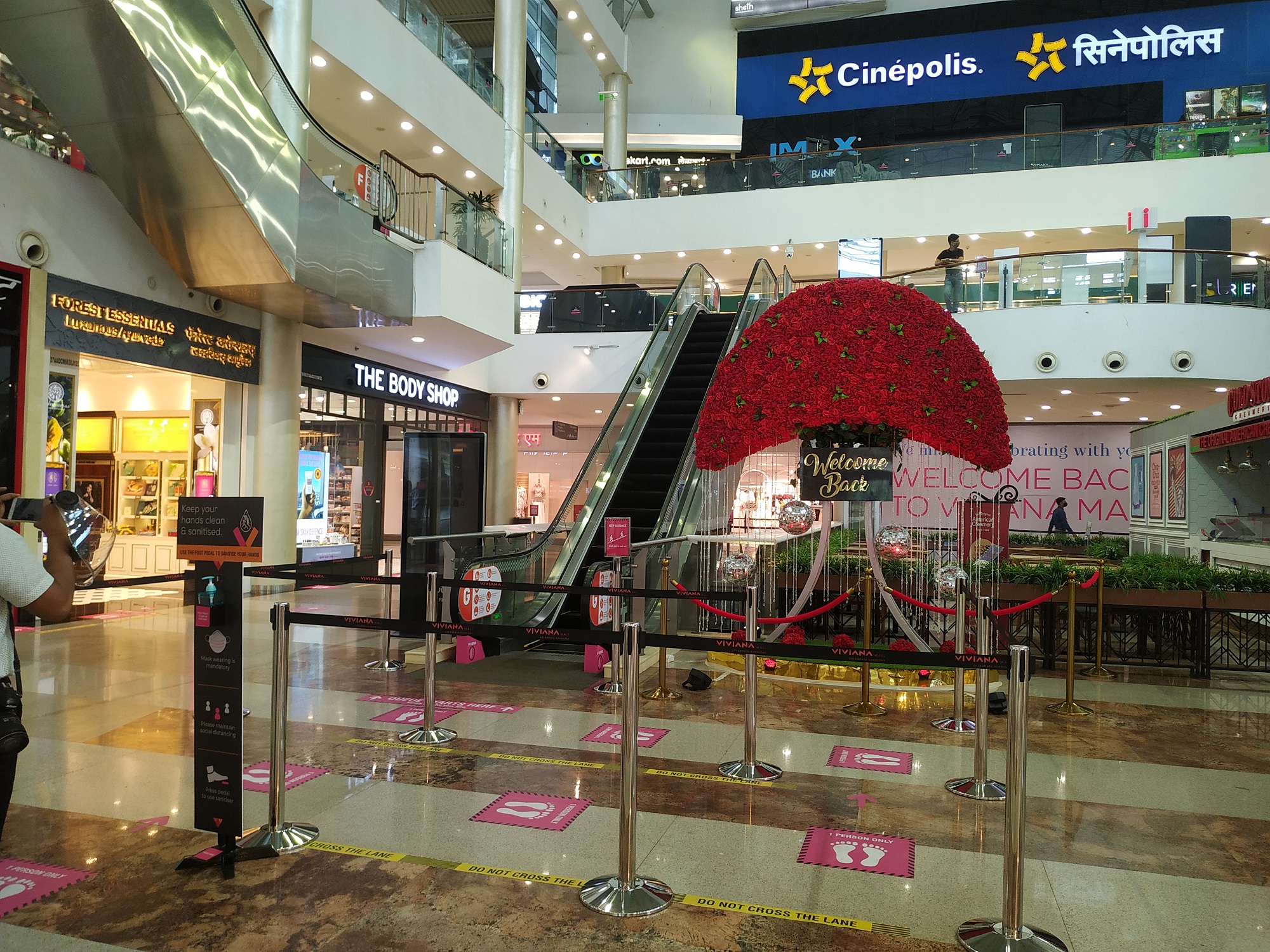 The Thane-based Viviana mall had a grand opening after the Thane Municipal Corporation permitted malls to reopen in Thane from Wednesday. It rolled out the red carpet to welcome its customers after lockdown of almost six months.
Rima Kirtikar, Chief Marketing Officer, Viviana Mall stated, "We understand from our surveys and loyalty program member's feedback that there was a certain eagerness to visit the mall and we wanted to create the perfect ambience and experience to welcome our valued patrons back. In keeping with our punch line of 'Celebrate Everyday', we rolled out the red carpet as a step towards #EkNayaKadam or a 'new normal'. We have also ensured all necessary protocols for the safety and security of our patrons. The industry benchmark, hygiene and sanitisation coupled with a vigilant staff and mall partners will ensure that our customers not only have a grand experience but also a safe and hygienic one.'
Customers being the most crucial part of the mall, receive a royal reception at the entrance. The idea of giving out surprise gifts to first few random customers while they indulge in a shopping spree increases customer engagement. The creative set-up for selfies points at several locations in the mall adds to the recreational element, as added by the company.
ALSO READ: Inorbit malls open doors for customers with video shopping and curb side pickup facility
"All of us were eagerly waiting for the malls to reopen. As a responsible shopping centre, we have taken all possible precautions to make our premises safe. We would request all the visitors to adhere to Covid-19 safety guidelines in ensuring you and those around remain safe. As an additional safety measure, every night the entire mall premises will be disinfected to welcome guests the following day. We have adopted several other measures as well to provide a controlled and safe environment. Mall's safety and sanitisation processes are gold standards certified by London-based RSM Astute Consulting," exclaimed Manoj K. Agarwal, Chief Executive Officer, Viviana Mall.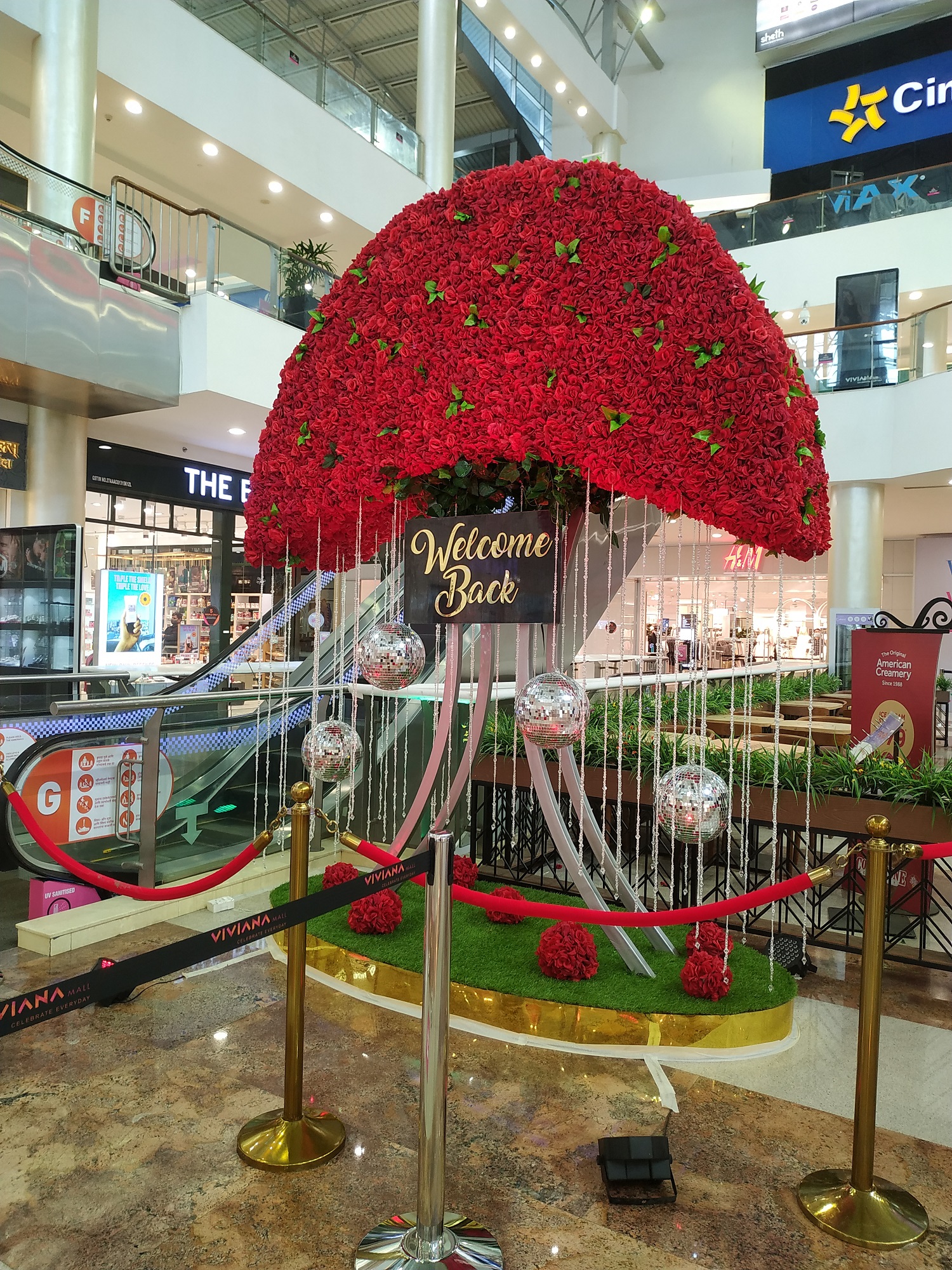 The installation of sanitisation tunnels at all the entrances along with Ultraviolet Germicidal Irradiation (UVGI) treatment and scanning of bags are great initiatives to ensure safety. The UVGI technology is integrated with the air-conditioning system to keep coils continuously clean and disinfected. The mall takes care of habitual deep cleaning and fumigation along with other precautionary measures such as lane marking, distancing at the food court, restrictive entry at stores and heightened cleanliness. Additionally, the use of Ultra Violet rays to disinfect common areas in the mall and escalator belts is done for a much safer context.
The mall reloads with surprises, royal treatment, assured safety and quirky recreational set-ups for customers to have a nice leisure-time inside.