Walmart keen to retail processed food in India
August 18, 2016
The government allowing 100 per cent FDI in food processing will benefit farmers and boost the sector, Krish Iyer, president, Walmart India, said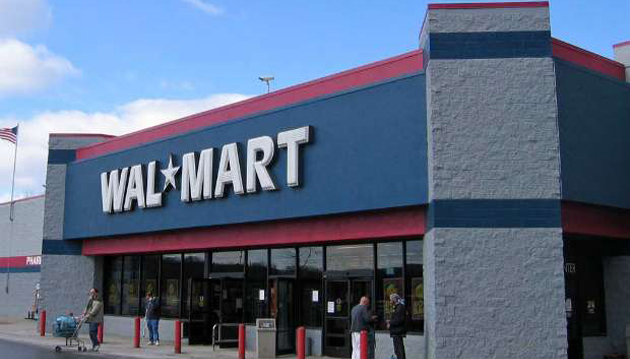 Global retail firm Walmart is in advanced discussions to invest in processed-food retailing, a top government official said on Wednesday.
The company had expressed interest in entering processed-food retailing after the government had allowed, in June, 100 per cent foreign direct investment (FDI) in multi-brand retail trading of food products, also through e-commerce, provided the goods are made in India.
The company will join a slew of other international firms such as confectionary chain Mondelez International, chocolate maker Mars Inc, and cereal food maker Kellogg Company, that have invested in processed-food retailing over the past two financial years.
Accounting for about nine per cent of gross domestic product, the food-processing sector received foreign direct investment (FDI) of over $1 billion in FY15 and FY16, food processing secretary Avinash K Srivastava said.
The largest Brazilian poultry producer has also expressed interest in joining hands with Kishore Biyani's Future group to sell their products in the country, he added. Walmart, the world's largest retailer, in 2007 entered a supermarket joint venture with Bharti Enterprises, only to see it split in 2013. Currently, Walmart India operates 21 wholesale stores under the brand Best Price in nine states. The company has plans to open 50 more such stores by 2020.
"The government allowing 100 per cent FDI in food processing will benefit farmers and boost the sector," Krish Iyer, president, Walmart India, said.
"We are evaluating the model in line with the guidelines announced," he added.
"To incentivise greater foreign investments, the government has made significant strides in building back-end infrastructure like cold storage and mega food parks," Srivastava said.
A total of 3.2-million-tonne capacity of cold storage has been added, with the completion of 51 cold-chain storage projects since June 2014. Constructed at a total expenditure of more than Rs 9,000 crore, the storage projects are expected to reduce domestic wastage of agricultural produce by 10 per cent.
India is the largest milk producer and second-largest producer of fruit and vegetables in the world. However, it has very limited integrated cold- chain infrastructure and storage facilities, which cause up to 16 per cent of such produce to be wasted. The government is aiming to reduce wastage by up to 50 per cent within the next two years.
Also, eight new mega food parks have been opened in the past two years, with 34 more sanctioned. Each facility is expected to generate total employment for up to 6,000 people and benefit 25,000 to 30,000 farmers.
Fiscal benefits such as reduced excise duty of six per cent from the earlier 10 per cent on food processing and packaging machinery and 100 per cent income tax exemption on profits for the first five years to food processing units have also been introduced.