Watasale CEO to speak at In-Store Asia
By Satarupa Chakraborty | December 21, 2018
Watasale's CEO Subhash S will be speaking on the availability and scalability of top-notch technology at In-Store Asia, 2019.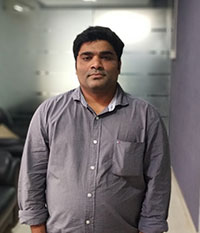 Subhash S, CEO, Watasale, will be speaking on 'Cashier-less Retail model : Cost-Effectiveness and Scalability' at In-Store Asia 2019 (now a part of the family of EuroShop Düsseldorf, the world's #1 retail fair), the largest retail experience expo and convention in the Indian subcontinent. The next edition of the event is scheduled to be held during March 14-16, 2019, at Bombay Exhibition Centre, Goregaon, Mumbai.
Subhash S is the CEO and Co-founder of Watasale, India's first fully autonomous retail store, which found their first address in Kochi and is now ready for a national roll-out. Before starting his entrepreneurial journey in 2016, Subhash also co-founded Oranz Software Pvt Ltd and a fintech company in Bangalore called Better Tomorrow Online Pvt Ltd. Subhash comes with 8 plus years experience as an entrepreneur and has developed various futuristic products. He is deeply interested in cutting edge technologies like AI, Computer Vision & Deep Learning and loves to keep himself updated with the latest technologies. Subhash is also an avid reader.
Similar News
Vineet Gautam, CEO, BESTSELLER India, who has over 19 years of experience in retail and marketing, will speak on 'Fine-tuning International Retail Design ID for India' at ISA, 2019.
The industry leader will be sharing his views on 'Retail Fixture Trends 2019' at In-Store Asia, 2019
Roya Sullivan, National Window Director, Macy's, who comes with extensive industry experience, will be sharing her views on holiday windows at the In-Store Asia, 2019.