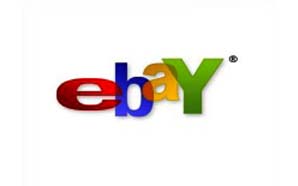 American e-commerce company
eBay
, in India since 2005, has raised its game in the country when online retail is growing at 30 per cent yearly.
After announcing exclusive deals for mobile-phone transactions earlier this week, it made people sit up with its latest round of investment in home-grown Snapdeal, a rival to Flipkart. eBay, with a clutch of investors, put Rs 830 crore in Snapdeal, raising the American company's stake to an estimated 20 per cent. In the previous round in 2013, eBay had put Rs 309 crore in Snapdeal.

Neither Snapdeal nor eBay confirmed the stake the latter would now hold in the former.

With Flipkart having more than a third of the e-commerce market share, $3 billion, and Amazon lobbying for foreign direct investment (FDI) in e-commerce, eBay has decided to catch up with the competition. Indian laws do not permit FDI in e-commerce but there's no restriction on foreign investment in a marketplace model (hosting brands on a web platform). Both Amazon and eBay operate on the basis of the marketplace model in India. While Snapdeal has been a marketplace company as well, Flipkart recently shifted from an inventory-led to a marketplace format.

According to sector estimates, Snapdeal has been valued at Rs 4,500 crore after the latest round. Some say the round is a part of its global hedging strategy to experiment with different e-commerce models. Others say it's a late response to the exponential growth e-commerce witnessed in the past year or so.

Until a couple of years earlier, few believed e-commerce would soon take off in India, due to poor logistics and problems with payment mechanisms, said a chief executive.

For eBay, the funding is an attempt to engage more deeply with India.

eBay has globally made investments in e-commerce in South Korea, Germany, Britain and America, with different models from that in India.

It has invested in Craiglist in the UK and Billsage, an online payment gateway based in Germany, which eBay later acquired for an undisclosed amount. It recently acquired Braintree, a Chicago payments start-up for $800 million in cash, according to a report in The New York Times.

It acquired Shutl, an online start-up promising one-hour delivery, in October for an undisclosed amount.

The debate in India is still on for whether it is an inventory, marketplace or hybrid model that will work here, said an expert with a global consultancy service, on condition of anonymity.

In India, he said, Snapdeal pursued the marketplace model aggressively and eBay put its bet on it.

Will eBay buy out Snapdeal ? Nobody quite knows. But, eBay has bought various online start-ups and e-commerce companies across the globe to gain a foothold in the local market. Kunal Bahl, CEO & co-founder of Snapdeal had earlier told Business Standard he was open to all options, without referring to any company, when asked about an exit.

Snapdeal's growth in 2013 might have changed things. "We have seen exponential growth of 500 per cent," said Rohit Bansal, co-founder and chief of operations, in a recent interaction with Business Standard. Of the country's total retail market size of $500 bn, the e-commerce sector accounts for $3.1 bn (excluding travel). E-commerce is expected to touch $22 bn in five years, according to research firm CLSA. Snapdeal is expected to cross $1 bn in gross merchandise value by year-end.